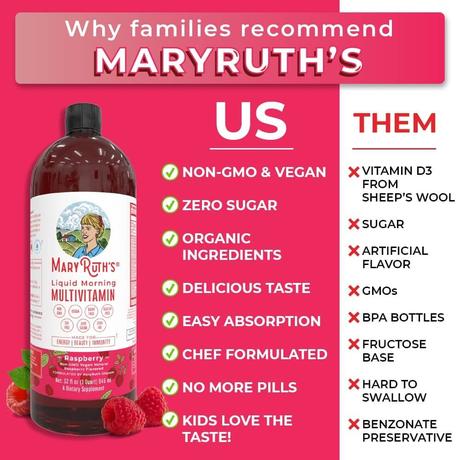 Multivitamins are NOT created equally and there is often a lot of confusion around how to make the best multivitamin choices for yourself and your family. That's why we've decided to break it down and answer the WHO, WHAT, and WHYs of multivitamins so you can feel confident when making your selection!
Who Should be Taking a Multivitamin?
Our bodies should get nutrients primarily from the food we eat, the water we drink & the sun that shines down on us, but there are obstacles that can inhibit this from happening. As such, there are a number of reasons why a person might decide to take a multivitamin! For some, taking a multivitamin might be a precautionary measure, for their body's general upkeep. For others, it might be because of a nutrient gap due to diet, chosen or otherwise. Vegetarianism, veganism and various allergies can make it difficult for an individual to get the nutrients they need. And it is generally accepted that older adults and those pregnant or breastfeeding should take a multivitamin.
But yet another factor is soil leaching. Soil leaching is causing a decrease in plant nutrients in the soil, so our diets are less nutrient-rich than in generations past.
What is a Multivitamin Anyway?
Not all multivitamins are created equally! There is no standard definition of what constitutes a multivitamin, just that it includes multiple vitamins and the nutrients in multis — vitamins, minerals, botanicals, amino acids and so on — can be derived from real food sources or created synthetically in labs. You can find a wide range of multivitamins being offered, from gummies and capsules to tablets, powders, and liquids.
Vitamins can be broken into two categories: water-soluble and fat-soluble. Fat-soluble vitamins, like vitamins A, D, E & K, are vitamins that are stored in the body, in contrast to water-soluble vitamins, Vitamin C & the B vitamins, which are expelled when consumed in excess. Since the body stores fat-soluble vitamins, excess amounts can build up and create toxicity. Finding a multi with the appropriate amount of fat-soluble and water-soluble vitamins is crucial.
Additionally, some nutrients are considered essential because they are necessary for normal functioning but the body cannot synthesize them. For example, if you have a dietary restriction that means you don't eat meat, and you need to supplement with vitamin D, it can be especially important to find a multi with a vegan vitamin D source.
Why Should I be Taking a Multivitamin?
A varied and healthy diet should provide the body with a good portion of the recommended daily vitamin intake, but that doesn't always happen, especially with dietary restrictions. A multivitamin shouldn't take the place of a healthy diet, but it can supplement one. Above all, we recommend consulting with your physician or healthcare professional to help you determine if a multivitamin is appropriate for your nutrient needs and the appropriate dosage for your body.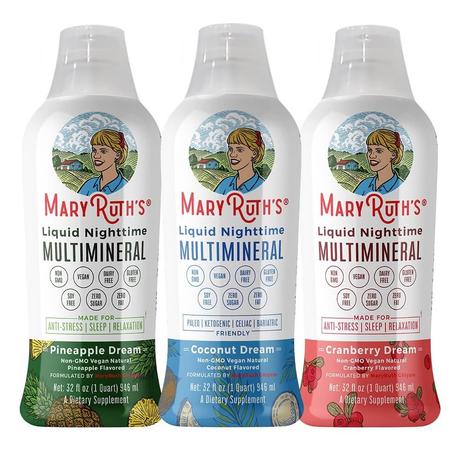 Our team at MaryRuth's has created a variety of multivitamins in several delicious flavors formulated to help meet your body's needs!
CLICK HERE TO START SHOPPING MULTIVITAMINS!