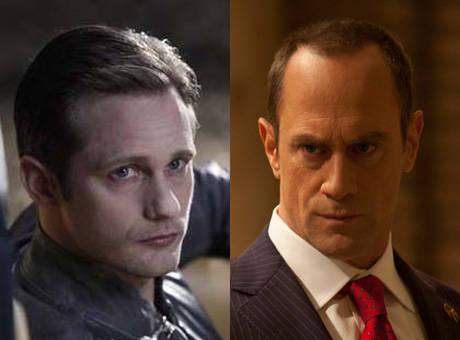 Wetpaint wants to know who we think is hotter, Eric (Alexander Skarsgård) or Roman (Chris Meloni) from True Blood? I think it goes without saying – no matter how much we enjoy watching Roman on our TV screens (for the moment) – there is only one vampire with authority we think is hottest and the best!
Right now, Eric is leading the poll (obviously), and we would like to see it end that way! You know what to do…listen to the Viking and…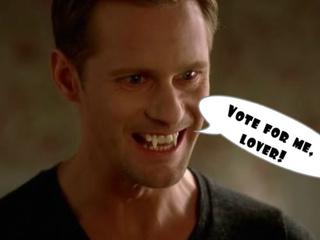 Cast your votes here!
Thanks Eric & Sookie Lovers!