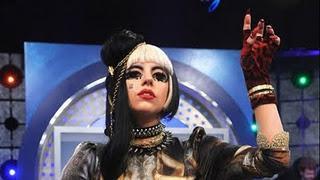 For an artist the most important thing in his/her career is their following. Times have changed, but I believe that the concept has not changed as far as who, what, when, where, why and how people follow their favorite artist. Fans tend to follow who the artist is, what type of music they make, where the artist is from, how much of an impact that artist has on their lives, and how well they connect with them.
Some would say that today's artist have to embrace a certain group of individuals in order obtain success and remain relevant. Who's that group, well it would be the Gay following of course. Artist such as Lady Gaga and Nicki Minaj have found great success from embraces this particular group of individuals.
They both have done so by being a voice and standing up for their rights on issues like marriage, and enlistment into the military. Some critics believe that for the new artist that are rising, they too will have to do the same in order to achieve that loyal fan base, because this seems to be the crowd that is behind the top artists of today.
We live in a society that states we are all equal, right?My question is, why is it that we put so much attention on a person's sexual preference? Really, I would have to say that pointing this out only encourages the upcoming stars to do one of two things: They are either going to really stand behind the idea of equality in our country or they are going to just say they support everyone's right be it gay or straight equally just to obtain a certain level of success when maybe they may not be 100% supportive. I guess this is the game we have designed here in America, and if you want to win you have to play by the rules.