It's been less than a week since we drove away from Burl's Creek with music playing in our heads and memories of an awesome 4 day weekend still being formed… but we're already thinking ahead to Boots & Hearts 2016!
We've seen the Google searches for Boots & Hearts predictions and have even been asked on Twitter who we think will be on stage next summer, so we've done a little thinking, tried to stay as objective as possible, and picked 10 country music acts that we think have a very real and serious chance to be entertaining us August 4 to August 7, 2016.
Note: We haven't read any other prediction posts so far so that we could make our own picks without being influenced by anyone else.
Here we go…
Little Big Town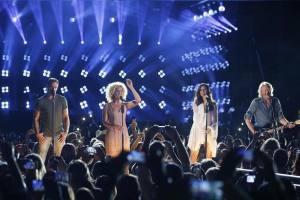 We all know that Little Big Town was scheduled to appear at Boots & Hearts 2015, but with Jimi recovering from vocal surgery, the quartet had to pull out of the gig… and we really did miss having them there.
It wouldn't surprise us at all to see LBT added to the next year's lineup… and early. They could even be the 1st headliner announced if Republic Live believes that they can fill that slot in 2016.
Darius Rucker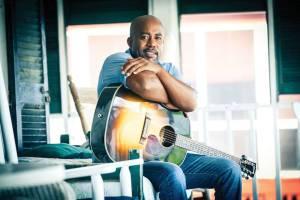 When Little Big Town announced their canceled dates in 2015 a lot of Boots & Hearts fans were calling for Rucker to fill the spot.
A member of the Grand Ole Opry, a hit maker in country music, and a dude that can bust out 90s favourites from his time with Hootie and the Blowfish, this would be an add that makes a lot of sense and would make a lot of people happy.
Brett Kissel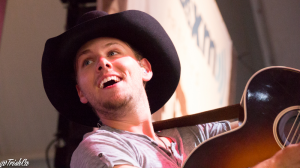 After playing the Coors Banquet Kick Off Party in 2014, Brett Kissel could be poised to take the main stage at Boots & Hearts 2016.
We know that Brett puts on a great show, gets the crowd fired up, and has the songs it takes to fill an hour plus on stage. Don't be surprised if we see Flat Lake, Alberta's most famous son in Oro-Medonte next summer.
Brett Eldredge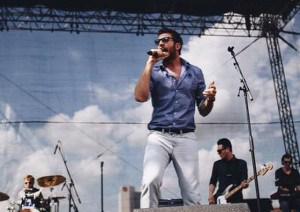 Eldredge is a rising star in country music. With some bonafide hits already to his name, we know that fans would be able to sing along to the set.
It should also be noted that Brett will be going on tour with 2015 performer Thomas Rhett, and if they talk about the idea and Republic Live makes the ask we have to think that young Mr. Rhett would have nice things to say about his time here.
Jess Moskaluke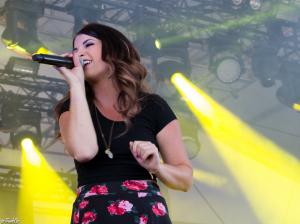 We know that Jess has played Boots & Hearts in both 2014 and 2015, but she hasn't yet had a turn on the main stage.
Nominated for 3 CCMA's in September (Female Artist of the Year, Single of the Year "Cheap Wine and Cigarettes", Album of the Year "Light Up the Night") and with a new EP, Kiss Me Quiet, being released later that month, it might finally be time for Jess Moskaluke to come back and take her turn on the big stage in 2016.
Jake Owen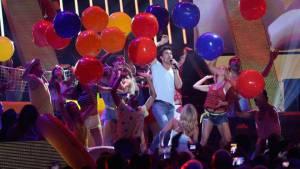 This guy is pretty much the embodiment of summer, so as August rolls around and Boots & Hearts hits in 2016, it makes sense to see Jake Owen up on stage.
Whether he keeps his hair short or grows it back out, the ladies will still love him, and the crowd will be ready to sing along to his 13 Top 10 hits (and maybe more by then). Be ready for a barefoot blue jean night.
Kacey Musgraves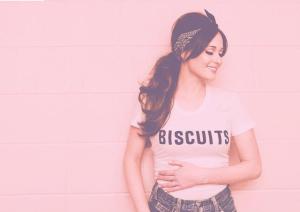 Musgraves is a fan favourite, a Top 40 staple, and should still be touring 2015's Pagaent Material when next summer rolls around.
We think Musgraves would be a great addition to either the Front Porch or the Main Stage, and don't think it would be a stretch to have her come up to play Boots & Hearts.
Meghan Patrick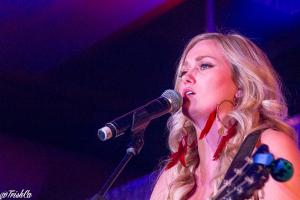 Meghan wouldn't be new to the Boots & Hearts stage, we saw her with The Stone Sparrows in 2013 – but now the singer/songwriter is on her own, having signed a new record deal with Warner Music Canada earlier this summer.
We know Meghan has been writing and working hard over the last few months, and it wouldn't surprise us to see her on the Boots & Hearts Front Porch stage in 2016.
Johnson Crook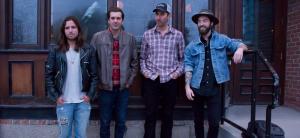 Contestants in the 2015 Emerging Artist Showcase, Johnson Crook finished just outside the top 2 spots that made it to the main stage… but we've heard that they were very well received by the judges panel, and being based out of Toronto doesn't hurt their chances of being asked back.
Eric Ethridge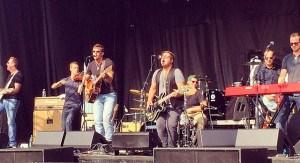 Ethridge did a great job in the Emerging Artist Showcase, finishing 2nd to the James Barker Band – but with a polished sound, tight band, and great look, we expect that they will continue to push on with their young career in country music by putting on a show at Boots & Hearts 2016.
What do you think of our picks? Are we way off, do they make sense?
And who do you think we'll see next year at Boots & Hearts 2016?