Who's behind Eric & Sookie Lovers?
I figured since there are some new faces around here, as well as many, many new followers, it might be a great idea to introduce ourselves before it gets REALLY crazy with all the hoopla surrounding Deadlocked, then later on – the return of True Blood Season 5!
You see, this fansite, Eric & Sookie Lovers has grown by leaps and bounds since its' inception! I was literally going crazy, because I have a job and a personal life outside of this fansite (believe it or not), with nobody to help me. Sometimes the latest news would break, while I was stuck at work. Sure, I could post things from my iPhone. Take for example, the day the cover of Deadlocked was released…I was actually at my uncle's funeral, and out of town, I might add. But, it takes a lot longer to post from my iPhone, than my computer. I'm not near a computer at work, so what was I to do? I'm not complaining at all. I'm just explaining why I've enlisted some wonderful people to help me out around here. I'm sure some of you have already become acquainted with some of them, but I felt we needed a more 'formal' introduction, so you know who we are, how we think and what we like. It helps knowing who the people are behind-the-scenes, so to speak.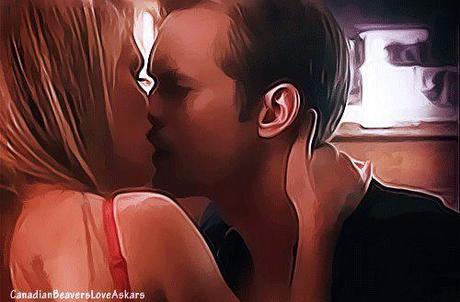 That being said…I would like to kick this off by introducing my partners-in-crime, die-hard Eric and Sookie lovers, and fellow Viking sisters! They have really made my life a whole lot easier!
In no particular order…
Lilabitbif:
She came up with the original idea to have a Caption This feature, where we take True Blood scenes and you re-write them the way you want! Her favorite True Blood episodes are "Timebomb" and "I Will Rise Up". Her favorite character, other than Eric, is his progeny, Pam. If she could choose which one of Eric Northman's outfits he should wear all the time…it would be the black tank top ensemble, or nothing at all. YUM! Her favorite color is blue. She first fell in love with the Viking in "Living Dead in Dallas", because of his apology after Sookie was attacked by the maenad. Favorite SVM book is "Dead To The World". She loves hot cars, so when she found out Eric had a red Corvette…she was literally rolled over by it, and hasn't been the same since. Her favorite quote from True Blood is when Eric told Sookie in Season 3, "You can invited me in, or have passionate primal sex with me. How about both?" She would most like to see Eric dressed in spandex on the show!
Evie:
Evie is our UK Correspondent. She offered to help me out with posting "Quopics of the Day", and is now understanding my pain, at trying to come up with new ones every day. (It's very, very hard.) She is a Truebie first, and didn't start reading the books until Season 3. TB Eric is her first love, but has since fallen in love with Book Eric as well. Her favorite True Blood characters, other than Eric and Sookie are; Terry, Laffy and Pam. Her favorite True Blood writers are; Alexander Woo and Nancy Oliver. Her favorite Eric Northman outfit is the blue sweater from Season 3. She's completely convinced that Eric and Sookie are the end game in the books, but is still not sure if it will be the same on True Blood. She is currently obsessed with The Hunger Games (Team Peeta). Complete fangbanger. Weres put her to sleep (doesn't that happen to all of us?), and she hates Bill Compton with a passion (again, what else is new?).
Nymerias:
Nymerias loves to share her views in our new feature called, "Just My Fangpinion". She loves being called, 'snowflake'. Her favorite SVM books are "Dead To The World" and "All Together Dead". Her favorite color is blue. Her favorite food is Mexican. Favorite True Blood episodes are; "I Will Rise Up" and "I Wish I Was The Moon". Favorite Eric outfit is the black tank top of doom! Her favorite Eric and Sookie True Blood quote is…Eric: "There are two Sookie Stackhouses. One still clings to the idea that she's merely human. And the other is coming to grips that…you are better than that." Sookie: "What do you think will happen once I do come to grips with it? Do you think my legs will magically open up for you?" Eric: "Well, that was saucy, must be fairy Sookie talking. I like when she comes out." Favorite book quote is: "What was the only thing I valued? His love." Nymerias is an avid book reader, who's favorites include; "Pride and Prejudice" and legal thrillers written by authors like John Grisham. Favorite TV shows; Being Human, Game of Thrones, The Walking Dead and The Killing. She is also an avid hockey fan, who loves the Detroit Red Wings.
And now…last but not least…ME!
Erika:
Just like Charlaine Harris is The Maker, Alan Ball is The Creator…I guess you could say that I'm equal to both of them when it comes to Eric & Sookie Lovers. I've spent a LOT of time with this fansite – from the appearance, to the layout and to everything in between – I hope you appreciate my efforts. My husband thinks I'm crazy for being as obsessed as I am about Eric and Sookie, not only that, but because I'm willing to run a fansite about them.
My favorite True Blood episodes are; "I Will Rise Up", "Evil Is Going On", and "I Wish I Was The Moon". Favorite SVM books are; "Dead To The World", "All Together Dead", "From Dead To Worse" and "Dead In The Family". Favorite color is blue. Favorite Eric and Sookie book quote is; "When you smell like that, I just want to bite you and rub myself all over you." Favorite TB quote; "If I meet the true death, without even having kissed you, Sookie Stackhouse. It would be my biggest regret." I have many more too…but those were the ones I remembered off the top of my head!
I write SVM/TB fanfics in my spare time. My favorite color is blue. My favorite shows, other than True Blood include; Spartacus, The Walking Dead, The Vampire Diaries, Family Guy, Game of Thrones, and Sons of Anarchy (I also write fanfics in the SoA fandom too.) Favorite books; "Pride & Prejudice", "Black Dagger Brotherhood" series, "Night Huntress" series, "The Immortals" series, and "Intensity" by Dean Koontz. I live in Canada, so it shouldn't be surprising to find out that I love hockey, and my favorite team is the Detroit Red Wings (same as Nymerias). If you would like to know even more about me…here's the link to my personal blog, The Fanfiction Vixen. Oh, yes…I'm a vixen alright! LOL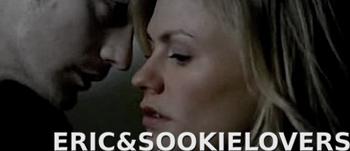 You can find out more about us and the history of Eric & Sookie Lovers – under the About tab at the top of the page, and under the Meet The Staff tab on the dropdown menu, right below it!
I would like to take this opportunity to thank YOU for visiting, commenting and subscribing! It makes everything we do around here seem worthwhile! We really appreciate the time you take out of your busy lives' to come check us out! We hope you enjoy yourselves!
I would like to thank these lovely ladies for helping me out around here too! *hugs* You have NO idea how awesome it is, to have some free time back, and not have to worry about things. I'm sure they're probably sick of hearing it by now, but THANK YOU FROM THE BOTTOM OF MY HEART! (My husband thanks you too! Hehe)
We have many things to look forward to in the coming months! If you would like to keep yourself informed and up-to-date, please feel free to follow us on any of the social networks listed here! Or, you can simply subscribe to the blog and/or our newsletter, The Gracious Plenty!
Remember, you can find all of the latest news, info, spoilers and anything else related to our favorite couple, Eric and Sookie – as well as their portrayers, Alexander Skarsgård and Anna Paquin on Eric & Sookie Lovers! We will be providing you with recaps and reviews from all the books and the show! We'll do it from an Eric and Sookie lover's point of view too! Who needs all of that other crap, when all we care about is Eric and Sookie?
We even a year-long celebration planned for all of the books too – since after Deadlocked, there will be only one more book in the series.

But we'll tell you more about all of that at a later date!
In closing, I hope you feel as if you know us and like we're your friends! We're all one big happy family around here! Remember, you can always contact us by using the the form on the Contact page at the top of the screen!
Until the next post, Eric & Sookie Lovers…hope you're having a great day!