St. Patrick's Day in St. Louis, Missouri
Before Mardi Gras hangovers have subsided, St. Louis is gearing up for St. Patrick's Day !
Keep It Safe and Plan Your Transportation
While planning your  St. Paddy Party– plan for safety.  Like many  of the St. Louis celebrations, alcohol will more than likely be an ingredient of the party.  While we are not advocating that no one have alcohol, we do advocate that everyone plan accordingly and have a plan in place for safe transportation after the celebration.
Due to the large numbers of people attending the St Patrick's Day events on Saturday including the parade, highway access may be restricted.  Allow for extra travel time and visit the "parade & run information page" for maps of the run and parade.  Highway ramps for I-64/40 may be restricted or closed before and during the run/parade.  Organizers suggest that you consider public transportation such as the Metrolink or the MetroBus when traveling downtown–park your car at a Metro Stop and ride the train or bus downtown as parking will be limited and costly.
Safety Tips of St. Patrick's Day Weekend
Plan which events you are attending including transportation to and from the events.   We all love spontaneity, but when it comes to possibly drinking and driving, a little planning goes a long way in avoiding a drunk driving car accident
Figure out WHO is going to be the DD-Designated Driver. Yes, I know this is not the fun role to have, so take turns with friends or make a plan for alternate transportation.
Find out in advance the cab companies that you can call or determine if you can use public transportation such as the Metrolink

A possible idea is to park your car at a Metrolink station and ride the Metro downtown, then you do not have to mess with trying to find parking and battle all of the traffic.
If going to Dogtown, again, check out the public transportation.
Carpool–a designated driver can drive several people in a large vehicle.
Events over the St. Patrick's Day weekend include:
St. Patrick's Dinner occurs on Friday, March 13 and is open to the public but you must have reservations.  The dinner is a formal dinner held at the Hilton St. Louis at the Ballpark.  You can make reservations
St. Patrick Day Parade Run starts at 9 a.m. on Saturday. More than 13,000 participants on the five-mile run through the streets of downtown and midtown St. Louis.  For registration, visit:https://register.chronotrack.com/reg/form?eventID=8312
St. Patrick's Day Parade–Saturday, March 14, 2015 at Noon in downtown St. Louis. The parade begins at 18th and Market Streets and proceed east to the conclusion at Broadway and Market. See link for parade route.
Shamrocks & Shenanigans at Ballpark Village coincides with the St. Patrick's Day Run and Parade when doors open at 7 a.m. for breakfast and lunch specials. As well, the Cardinals vs. Minnesota game will be shown on the 40 FT television at Noon and the Blues vs. Minnesota game coverage starts at 7 p.m.
March 17, 2015–St. Patrick's Day
Parade in Dogtown on Tuesday, March 17 begins at 12:30 p.m.  Parking ranges from $10-$20 at local businesses. As well, the St. Louis Zoo offers parking at $15. There is some free parking in Forest Park but officers will be ticketing anyone parked illegally. Also, remember no glass containers will be allowed in Dogtown, so leave the beer bottles at home. You are not allowed to watch the parade from the Tamm Avenue overpass above Highway 40 and all restaurants and shops will close at 8 p.m. on St. Patrick's Day.
Remember, Never Drink and Drive
Whether you are traveling downtown St. Louis, mid-town or Dog Town, you want to be sure that you have a sober driver. The sober driver is NOT the one who has had the "least to drink", but the one who has NOT been drinking alcoholic beverages.
Alcohol related motor vehicle accidents are generally increased over the St. Patrick's Day weekend, so decrease your likelihood of being involved in an alcohol related crash by not drinking and driving. If you are injured in a car accident, seek immediate medical assistance. If injured, you will need an experienced car accident attorney to assist you.
Our attorneys will be available for consultations if you are or your loved one is injured in an auto accident. Call toll free 1-800-685-3302 or locally 314-276-1681
Summary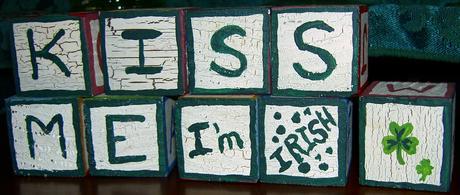 Article Name
Who is Up for St. Paddy's in St. Louis, Missouri?
Author
Zane T. Cagle
Description
Planning your safe transportation home after the St. Patrick's celebration is critical. Some simple planning allows you to completely enjoy the festivities without a DUI or car crash.