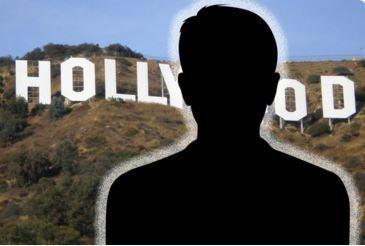 11 days ago, Radar Online broke the story of a rumor sweeping Hollywood that a highly promiscuous actor described as a "world famous superstar" is HIV-positive.
According to Radar Online's Nov. 2, 2015 article, "Hollywood Superstar's Desperate Battle With AIDS Revealed," "multiple informed sources" confirmed that the actor has been diagnosed with HIV, but he is hiding it from the world, "terrified his fans will turn against him" although he had known about his HIV for at least two years and had "confided this medical bombshell to friends as far back as October 2014."
Without treatment, the average survival time after an individual has been infected with HIV is 9 to 11 years. In the case of this actor, Radar Online says he has so far been successfully treated with an "AIDS Cocktail" of high-powered drugs to counteract the effects of the disease, including the medications Truvada and Isentress.
Today, the Daily Mail reports that a porn "star" who had "slept with" this actor claims he's had sex with at least 50 porn actresses and transsexuals, and she fears an "epidemic" of HIV as a result of his promiscuity. He may face lawsuits from several women.
In other words, if it weren't for the power of the gay mafia, this would be a major public health issue. Instead, the news outlets that have reported this are being excoriated for "fear-mongering" and "perpetuating the stigma surrounding HIV".
So who is the man?
Here are some clues.
Radar Online describes him as:
a "famous actor," a "superstar," a "megastar"
"middle-aged"
highly promiscuous ("decades of debauchery," "playboy lifestyle")
indulges in "a dangerous lifestyle" of high-risk behaviors with few precautions against AIDS — those of "one-night stands," sex with prostitutes, tattoos and injecting drugs.
He has spent an elaborate fortune to secure the silence of his sexual partners — and others — who later discovered his HIV status.
He had vowed to stop being promiscuous and tried settling down with his then-romantic interest. But that relationship did not last, and he's returned to his old ways.
He is "tortured" by the thought that he will be remembered as having HIV instead of as "a great actor," "his acting genius" forgotten.
Depressed by his HIV, he's gone "into seclusion at his home — rarely going out in public" but still parties "night and day in a bid 'to numb' the pain." Some sources said he has continued to be promiscuous. One source told Radar Online, "It could well be a public health hazard."
Daily Mail describes him as:
Throwing "drug-fueled parties" with porn stars present.
The porn actress who spoke to Daily Mail claims he is bi-sexual because he "would pay girls to bring him transsexuals to have sex with".
The Sun describes him as having "a long list of celebrity exes," including "an award-winning actress, a religious movie star, a top Hollywood personality with a controversial past, a TV star, a media personality and a glamour model".
So who is he?
A website called RumorFix wouldn't name names, but gave these initials of actors who are rumored: C.S., S.P., C.F., R.D.J., J.N., E.M., L.D., S.M., T.C., V.M.
My guess would be Charlie Sheen, except I don't consider him to be a "megastar," nor can I think of any of his exes who's "an award-winning actress" or "a religious movie star".
~Eowyn