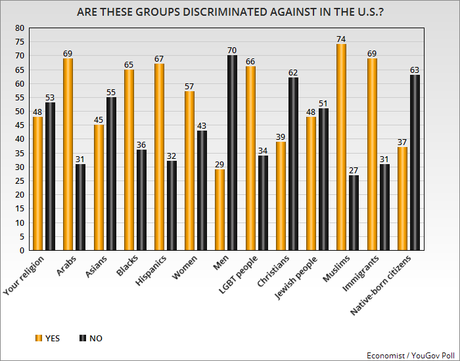 Discrimination is evil -- both for our country and for the individuals who experience it. It is the cause of much violence and death. And it keeps many people from having the opportunity to fully realize their potential. It is unacceptable, especially in a multi-cultural country like ours.
That makes it important to check every so often to see who Americans think suffer the most discrimination. That's what this poll did. The chart above shows who Americans think are discriminated against.
The chart reflects the results of the latest Economist / YouGov Poll -- done between October 14th and 16th of a national sample of 1,500 adults, with a margin of error of 3.1 points.