Whatever season it may be, a dose of white never fails to impress. Check it out....

1. Sohni Juneja- This budding fashion designer loves her white leggings that accentuate her curves perfectly.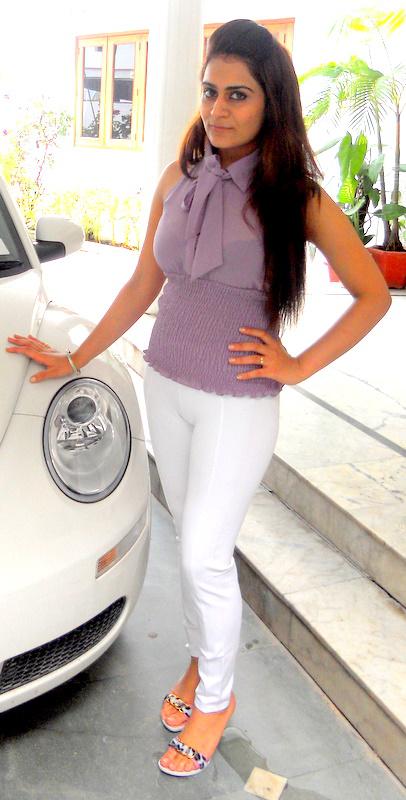 White Leggings by Guess (Marciano)
2. Ruchika Agarwal- Fashion designer by profession loves working on Indian wear but has a fine taste in western wear too. Her white watch, shades and shoes make her casual attire so much more stylish.

Aldo Shades- Rs. 1200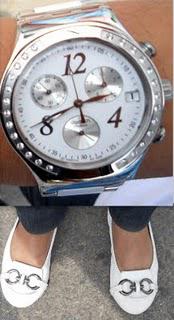 White Swatch Watch- Rs. 8600
Tresmode Shoes- Rs. 1280
3. Now its me: I have just worn my recent favorite high waisted shorts from M&S. Simple and Comfortable.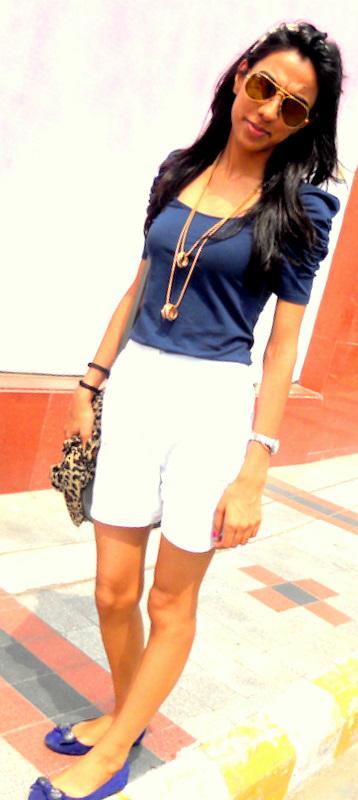 Marks & Spencer's White Shorts