I haven't put my can of spray paint down, apparently.  
And it doesn't end here.. just a heads up.
But anyways, I've been delaying and stalling on this project for quite some time.. but I did it.
I painted my hobnail votives.
Do you remember them from this post?
I loved them the way they were, really I did.  But they weren't eye catching and I had NOWHERE to put them!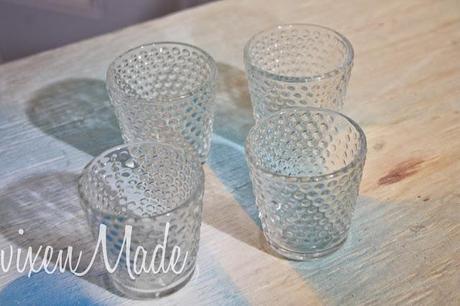 The clear glass was lovely.  But they craved some white 'milkglass'.. don't you agree??!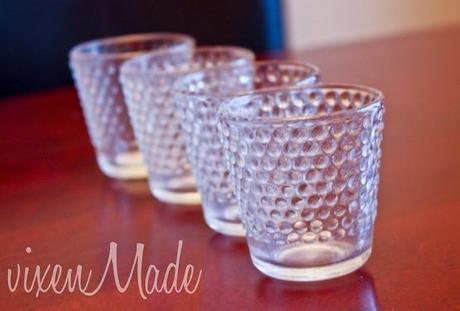 Maybe I ruined something vintage (please don't hate me!).. but I LOVE the way they look now.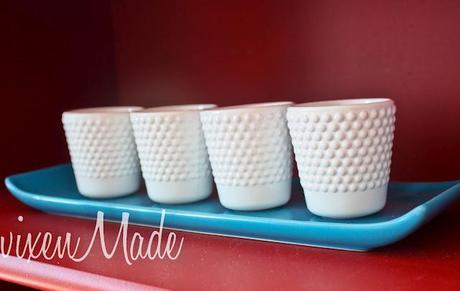 They really do look like a real hobnail milk glass votive to me. It's true, they're not milky and smooth looking like the real thing..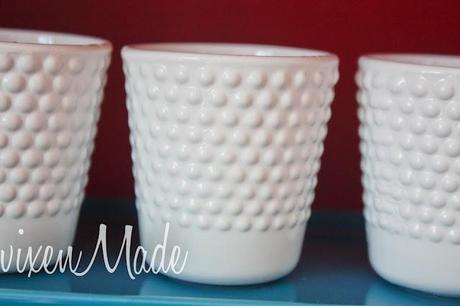 But it's close enough!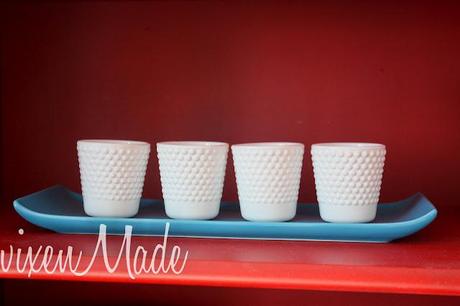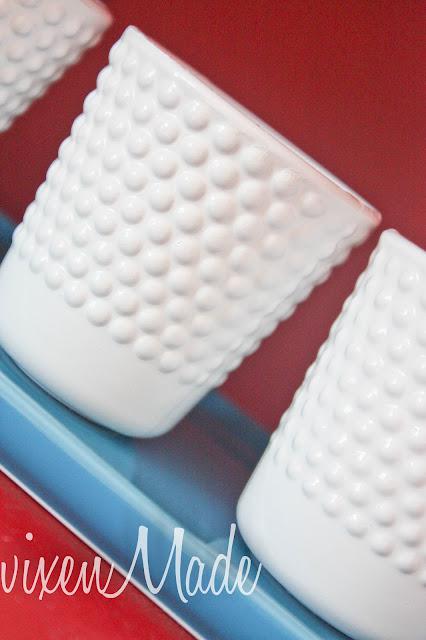 So what do you think?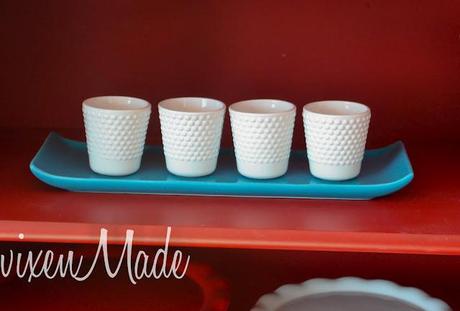 Thanks for stopping by!

I link up here!