It's almost a shame to call it a proper recipe, but this stuff could be really useful sometimes!
When there are not enough ingredients to bake something for the kids I would just use this method. Takes 15 minutes to make and only 2 ingredients. Well, I know, it's not super healthy, but kind of acceptable for growing kids.
This quantity makes 8 bars, which in principle could be cut into halves as well.
You'll need muesli (any kind, obviously) and chocolate. Approximately 50/50, little bit less chocolate.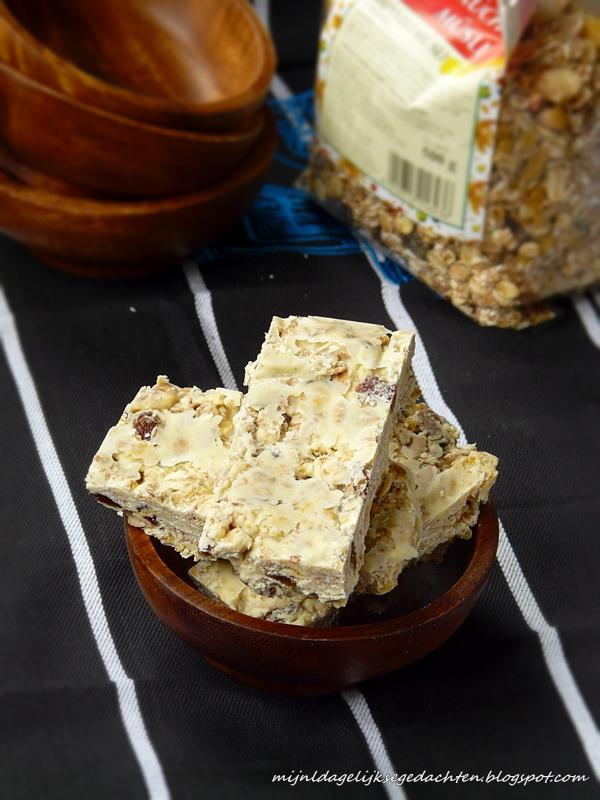 For 8 bars I take 250g muesli and 200g white chocolate. Microwave the chocolate until melted and mix in muesli. Cover 20x20cm dish with baking paper (overhanging) and transfer the mixture onto the paper and cover with it. Then press with your hands. Freeze during 10 minutes. Cut with a large knife into bars and store in the fridge.
For this recipe I used muesli with dried banana, raisins, dried apples, corn flakes and of course oats.