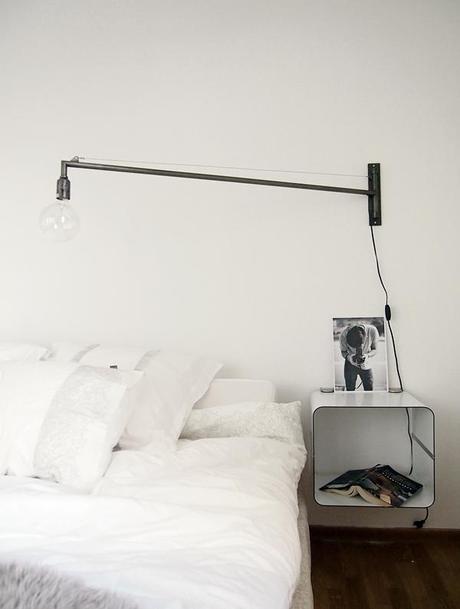 I believe it takes a great amount of talent to come out with such a refined deoration: this bedroom by Pella Hedeby from STIL INSPIRATION manage to combine simplicity and character while creating such an intimate and elegant atmosphere. "

Bedroom styling in white, with champagne coloured details and simple graphic contrasts"

is how the interior stylist describes it in her blog. To me, it's simply perfect. 
Design details || Floating cubic shelf is Curve from Bolia | Sheepskin alternative is Oleby from Ikea in a creamy tone | Hanger is Mulig by Ikea.