I tweeted it too so let's not dwell.  Already our Futures shorts are working as the Dollar comes off the floor at 80.50, as expected.  As you can see from Dave Fry's NYSI chart, we're not that overbought yet so we can expect a saw-tooth pattern that is typical at this stage of the Spitting Cobra chart that is now evident on all the major indices.  
I'm also not going to discuss TSLA, other than to say "I told you so" but, since I've been telling you so for the whole summer, there's no real victory until we're back at the 200 dma ($110), as that's our ultimate downside target.  Let's just call last night's 10% correction "a good start" and we'll see how well we do on our Jan $120 puts, which we bought 20 of for our STP at an average of $3.53 and had sunk as low as $2.20 yesterday.  I'm guessing $4.50 this morning and we'll look to take 1/2 of the table and let the rest ride for a (hopefully) bigger drop.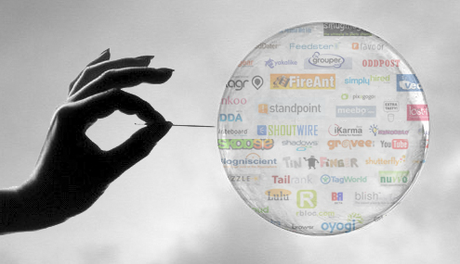 TSLA is, of course, a good example of a bubble stock and THAT is what we're supposed to be talking about this week.  TSLA was my example of a bubble stock from the morning post yesterday and, during Member Chat in the morning, we discussed why we were short in great detail (and we had just bought 10 more of the Jan $120 puts for $2.50 on Monday).  Now TSLA is down about 10% pre-market, despite actually beating official estimates by a penny – when bubbles get stretched this far – all it takes is a tiny prick to pop them.
This is why it's NOT OK to chase momentum stocks ever higher.   All it takes is a single down data-point and you can lose 10% overnight.  When the entire market is in a bubble, then you could wake up on any given day and see your whole portfolio off 10% in a flash crash.  Then what do you do?  Do you sell or do you wait for the bounce?  What if the bounce doesn't come and…
You must login to see all of Phil's posts. To read the rest of this article now, along with Phil's live intra-day comments, live trading ideas, Phil's market calls, additional member comments, and other members-only features -
Subscribe to Phil's Stock World by clicking here
.
To signup for a free trial membership, click here.