Originally posted on Consortium of Defense Analysts: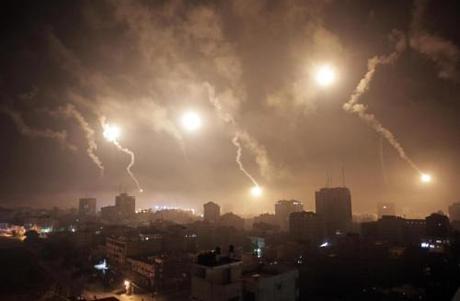 The 3-day "humanitarian" cease-fire between Israel and Hamas which went into effect yesterday (July 31) lasted all of 90 minutes before clashes erupted and Hamas militants fired rockets into Israel.
 (
Washington Post
)
We are living in "Alice in Wonderland, Through the Looking Glass" strange times.
The present renewed war between Israel and Hamas-ruled Gaza has an interesting assortment of groups arrayed for and against the two sides.
On one side are the anti-Israel Hamas sympathizers who include the usual low-information denizens of Hollywood, U.S. college students, and Democrats.
An example of the latter is none other than a former Speaker of the U.S. House of Representatives and the present House Minority Leader, Congresswoman Nancy Pelosi (D-CA).
As reported by Matthew Burke for TPNN, on July 27, 2014, notwithstanding the fact the U.S. government gave Hamas the designation as a "foreign terrorist organization" in 1997 during the Clinton administration, Pelosi
View original 384 more words