That's right, brand new BOE Governor and GS sock puppet, Mark Carney, has said that inflation running 50% over their 2% mandate won't stop the BOE from continuing to pump money into the market – until the unemployment rate is below 6.5% – and not even then right away.  
After doing as much damage as possible to the Canadian Economy as their Central Bankster, Goldman Sachs dispatched Mark Carney to the UK this year to run their bank where he, along with Goldman's Draghi is setting the policy of promising to keep giving Big Business near-zero percent loand – UNLESS THEY START HIRING PEOPLE.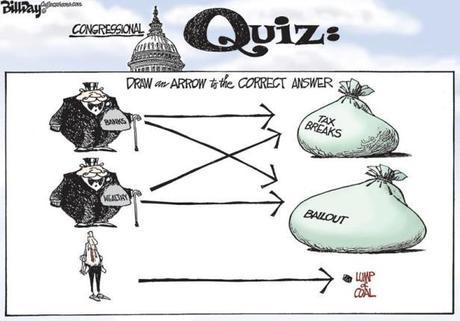 As long as we keep 7% of the population or more unemployed – the BOE, the ECB and the FED have all promised to keep interest rates at 0 – 0.5%.  That's become very clear.  That's why our markets sell off after a GOOD jobs number and burst higher on a bad one.  
The top 1% and their Bankster buddies  don't give a crap about whether or not the bottom 80% can afford to live – only that they can keep borrowing money for a little and lending it back out for a lot.  
The Monetary Policy Committee left its forecasts for inflation broadly unchanged. It expects the inflation rate to remain close to 3% in the near-term, and be above its 2.0% target for much of the coming two years.  The European Central Bank has been issuing a vague form of forward guidance since July, saying its governing council of rate-setters expects the main policy rate to be at current levels or lower for "an extended period of time," as long as inflation looks set to be subdued over the medium term.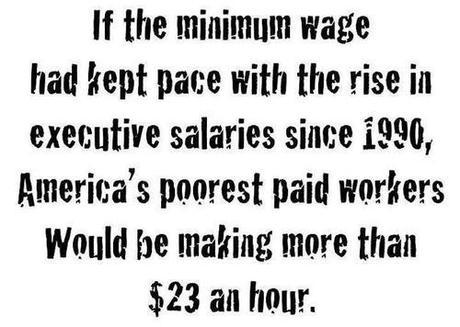 3% inflation may not sound too bad, unless you consider that wages are not growing at all.  That then means that, if this condition persists for 33 years, all workers officially become slaves, forced to work for 0 under the inflated economy.  This is, of course, the actual goal of the Goldman Sachs Global economy – a future full of wage slavery as more and more money funnels up to the top 1%
.  
IN PROGRESS
You must login to see all of Phil's posts. To read the rest of this article now, along with Phil's live intra-day comments, live trading ideas, Phil's market calls, additional member comments, and other members-only features -
Subscribe to Phil's Stock World by clicking here
.
To signup for a free trial membership, click here.