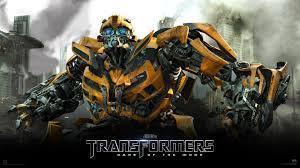 I'm addicted to these personality-test quizzes. LOL
Here's another one I found.
I'm not a fan of the Transformers movies, but I was for a while amused by the movies' use of the transformer machines as metaphors for the good and bad Angels.
If you're a Transformer, what would you be?
An Autobot, like Bumbeebee or Optimus Prime?
Or a Decepticon, like Megatron?
Take this short quiz to find out! Click here
P.S. I'm Bumblebee! – who also happens to be my favorite Transformer.
~Eowyn