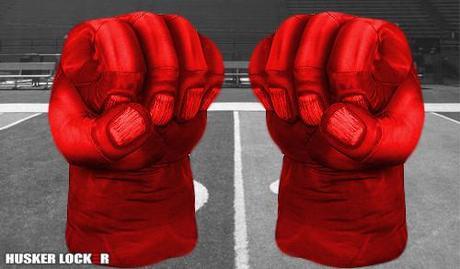 Share this story
By Ryan Donohue
Only one Pelini returns for 2012. Carl, a fixture of Bo's staff since the start, split for a head coaching gig of his own. Corey Raymond also departed after only one season at the helm of the secondary.
Barring any further changes, the Husker football coaching staff will forge ahead, continuing to build and mold a program that is still finding its place in the Big Ten. Which will make the most impact in 2012?
The offense's bunch in descending order:
Rich Fisher – Wide Receivers:
While coach Fisher isn't completely settled in after only one season directing NU's wideouts, he has incredible talent to work with.
Quincy Enunwa, Kenny Bell, and the volatile Jamal Turner form an explosive tandem capable of stretching the field and providing the potential for big plays.
Redshirt freshman Taariq Allen has received rave reviews. Incoming freshman Jordan Westerkamp is a record-setting blue chipper capable of playing immediately.
Fisher could help ignite a Husker passing game in desperate need of consistent playmakers. With the talent on board, it'll take effort on Fisher's part to screw this up.
John Garrison – Assistant Offensive Line:
Similar to Fisher, Garrison has a full cupboard when it comes to tight ends. Ben Cotton and Kyler Reed are the best tight end tandem in the Big Ten. With them, Garrison has command of dependable blocking and vertical play ability.
On the offensive line, Garrison isn't the man in charge, but his commitment to improve and ability to support Barney Cotton will be something to monitor. Is Garrison being groomed to be the Nebraska's next offensive line coach?
If so, think of this season as an important step in his progress. Should the offensive line stay healthy and continue to grow, praise should be shared between Garrison and Cotton.
Ron Brown – Running Backs:
Brown may end up making more of an impact off the field given the recent media attention he received. Assuming the issue subsides, he'll continue to work with the Huskers' horses, including thoroughbred Rex Burkhead.
No. 22 is primed for a remarkable senior session, and coaching him should be a pleasure for Brown. There is plenty of talent behind him with super sophomores like burner Ameer Abdullah, and the ever-agile Aaron Green.
Where Brown can make waves is finding a true thumper now that Tyler Legate is gone. Is transfer Mike Marrow that guy, or perhaps incoming freshman Imani Cross?
Burkhead has shown he can do it all, but finding another option in short-yardage situations would add a valuable dynamic to the Husker's rushing game.
Barney Cotton – Associate Head Coach/Offensive Line:
Many fans have lost their patience with Coach Cotton. Performance in the trenches has been lacking over the past few years, but injuries and lack of experienced depth have played a heavy part.
This season gives Cotton an opportunity to show that his line can control defenses, and finally has enough freshly-stocked talent to bolster depth.
It's becoming easier to speculate about Cotton's future, and the biggest impact he can make is proving he's the guy to restore The Pipeline. He hasn't done that yet, but with Garrison as his apprentice, Cotton has a chance to silence the critics. If he doesn't, a shakeup may be coming.
Tim Beck – Offensive Coordinator/Quarterbacks:
In his second year at the wheel of offensive guidance, Beck knows he needs to vary the Husker attack, and help likely starter Taylor Martinez find confidence his passing ability.
Much of Coach Beck's impact is tied to Martinez's improvement as a quarterback. If T-Magic can build off of his strong performances last year, such as those against Northwestern, Ohio State and Michigan State, then the entire offense should follow his lead.
Beck must continue to find ways to help Martinez feel comfortable, open up the passing game, and take pressure off Nebraska's backs. If Beck finds his rhythm and Martinez improves, the Husker offense could be scary…in a positive fashion.
Given the challenges present on the defensive side of the ball, this level of improvement is a dire necessity. We'll examine who'll make their mark as potential Blackshirt-builders tomorrow.
Follow Ryan on Twitter:
@DigitalRyan
Official Husker Locker Feed:
@huskerlocker
Like us on Facebook:
Official Husker Locker Page
Permanent Link to this Blog Post