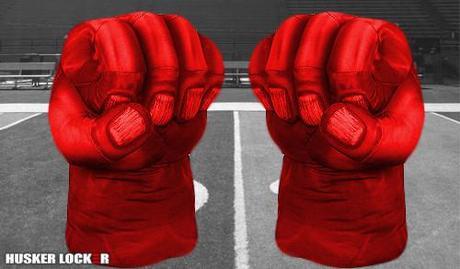 Share this story
By Ryan Donohue
We had a look at which offensive coaches would impact Nebraska the most in 2012. Let's examine the defense and the head man himself:
Rick Kaczenski – Defensive Line:
Not since the days of Ndamukong has Nebraska been able to apply consistent pressure on opposing offenses with only a four-man rush.
Unless the defensive philosophy changes, the front four needs to step up and wreak more havoc and in 2012, and they'll need to do it with arguably less talent than last year.
All-American Jared Crick is gone and so is senior-to-be Josh Williams. Ends Cameron Meredith, Jason Ankrah and tackle Baker Steinkuhler will need to come up big to match, and even excel beyond last year's production.
If Kaczenski can find a way to use senior Eric Martin's raw aggression, the entire defense will benefit.
Ross Els – Linebackers/Special Teams Coordinator/Recruiting Coordinator:
The rush is on to make the herculean effort of replacing Lavonte David. Nebraska has experience in the form of a trio of seniors in Will Compton, Sean Fisher and Alonzo Whaley.
Two intriguing prospects in JUCO transfer Zaire Anderson and redshirt freshman David Santos are ready for duty, so hopefully they can find ways to adapt and improve.
Where Els can make a true impact is on special teams and recruiting, two areas that have taken a hit lately. You don't need to look further than last year's debacle in Ann Arbor to see how important special teams can be.
Nebraska's kicking game is strong thanks to the foot of Bret Maher, but the coverage and return game needs to improve in a hurry. A new scheme to get Abdullah's spark back must be in the cards to ensure that the new touchback rules don't nullify him.
Recruiting is an area where the Huskers need to circle the wagons and start bringing in more prospects early on. The strategy of casting a nationwide net backfired in a big way last year. It's up to Els' organizational skills to get the Huskers back in five star living rooms.
Terry Joseph – Secondary:
With Alfonzo Dennard gone, young corners Andrew Green and Ciante Evans must improve in a hurry. Incoming JUCO transfer Mohammad Seisay may be able to start right away.
Austin Cassidy departs, but the safety position could be one of strength thanks to Daimion Stafford's return. PJ Smith, Harvey Jackson, Corey Cooper appear ready to make waves as well.
Joseph seems to be a good fit thus far and is certainly enthusiastic about leading Nebraska's back four, but it's a normally-proud group that's licking its wounds from last season. The former Volunteer appears to be the guy to whip the secondary into shape early on.
John Papuchis – Defensive Coordinator:
With Carl Pelini gone, will JP and Bo be able to coexist? Will he actually have control over the defense, and If he does, what ideas and schemes does he have in store?
A good recruiter with seemingly-high coaching acumen, Papuchis speaks of having a fire in his belly for building a dominant defense. That's good, because as evident from last year, defense is a sticking point for achieving success in the bruising, brawling Big Ten.
If Papuchis can seamlessly take over and inject both refreshing ideas and youthful enthusiasm, a Pelini/Papuchis combination could be the cure for what's ailed the Blackshirts. If not, expect another nine-win season.
Bo Pelini – Head Coach:
This is now Pelini's team in every sense. He has his own system in place and a refined, experience staff that he's hand-picked.
While his coaches, new and familiar to Husker fans, will largely determine the success on the field, Bo's impact lies in the perception of the entire program.
Many Huskers fans expect some hardware soon as in this season, and likely did last season. Pelini needs to find a way to elevate the program Big Ten Year Two.
If Nebraska's able to win the Legends division, things will be hunky dory. If not, the program stands on rocky footing. Bo has the cards, now he needs to play them.
Follow Ryan on Twitter:
@DigitalRyan
Official Husker Locker Feed:
@huskerlocker
Like us on Facebook:
Official Husker Locker Page
Permanent Link to this Blog Post