Overview
Of late, India has become the most preferred destination for carrying a number of surgeries and medical treatments. And Lasik Eye Surgery in India is no exception, due to the number of benefits one can reap while opting for the said surgery. One important factor, which attract far and wide medical tourists is the presence of high end eye hospitals and medical centres, which cater high quality and compassionate treatment at the most competitive cost. There is no dearth of finding high quality eye care hospitals. Let's explore the top 5 best eye hospitals in India wherein you can expect one of the best Lasik eye surgeries as under:
Which eye hospital is the best for Lasik eye surgery?  
There is no dearth of good eye hospitals in India, the following are some of the best:
1). Shroff Eye Hospital, Mumbai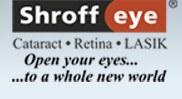 Shroff Eye Hosptial an ISO 9002 accredited eye clinic based in Mumbai. It has some of the best facilities and state of art amenities and equipments backed by one of the best pool of doctors and eye surgeons who are known for their high quality service. With the finest eye care instruments and equipments, the hospitals is able to diagnose the eye issues the right along with carrying the respective treatment or surgery on time to give one of the best solutions on eye care to the patients. You can choose all the modern surgeries like cataract surgery for retina and vitreous, Lasik, Glaucoma, cornea, oculoplasty, etc.
2). AIIMS, New Delhi

All India Institute of Medical Sciences popularly known as AIIMS is one of the popular hospitals in India, which caters all the medical services one can imagine. This certainly includes the eye care services. The hospitals has one of the best medical infrastructure backed by high end doctors and medical experts, who have ample of experience in fixing eye problems and ailments. Thus you can expect a wide range of eye care surgeries including the Lasik eye surgery for you and your loved one with one of the best medical experts and surgeons.
3). L V Prasad Eye Institute, Hyderabad

This is one of the best eye care hospitals in south India. Having its base in Hyderabad, the hospital is backed by high end research centre, which embarks with all the modern methods of treating eye along with utmost professionalism and compassion. It has a slew of departments for eye care including comprehensive patient care, sight enhancement, community eye health, low vision rehabilitation, education & training programs, product development and clinical research. The surgeons and eye care experts are competent enough to carry out all the required eye care services including Lasik surgery, Cataract surgery, Corneal transplantation, Microsurgery of the retina and vitreous, and many more.
4). Perfect Vision, Faridabad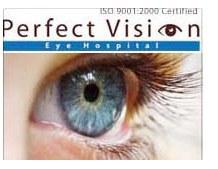 One of the best hospitals of eye care in New Delhi is the Perfect Vision hospital based in Faridabad. It is one of its kind in Haryana and in New Delhi to cater a wide range of eye surgeries including Lasik, Cataract, along with giving the patients customised vision correction solutions. It has one of the best and experienced doctors and eye surgeons who have years or experience and expertise in treating and operating eye. This makes the hospital attract many medical tourists from a number of countries in the world.
5). Max Hospital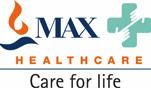 Max is a multispecialty hospitals, which is owned by the MHIL (Max Healthcare Institute Limited) based in Saket, New Delhi. It caters a wide range of specialization, which certainly include the eye care. It is known to offer one of the best services in eye care by carrying out a wide range of eye surgeries and treatments including Lasik, cornea operation, cataract surgery and many more high end and usual treatments of eye. It is backed with state of art technology amenities and facilities, which become instrumental in fixing the eye problems once for all.
Bottom line  
Eye surgery is among the complex one to consider, however, opting for the best eye hospital can really make a great difference. The above five eye hospitals in India can certainly help you in fixing your eye issue with utmost professionalism and care backed by affordable cost.