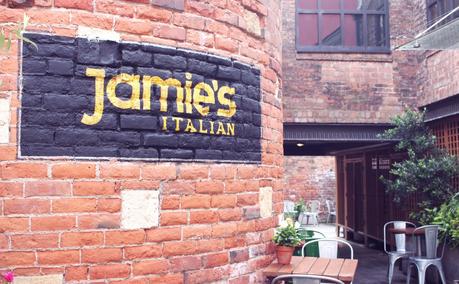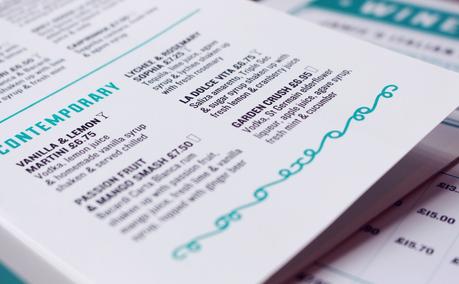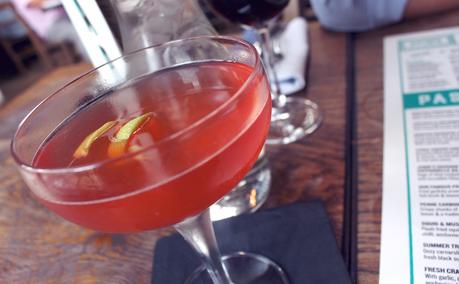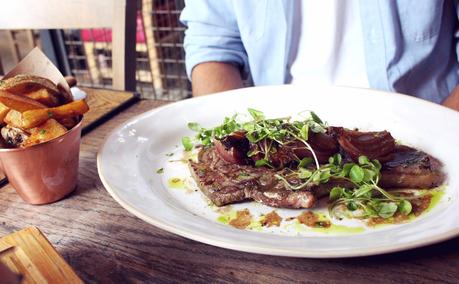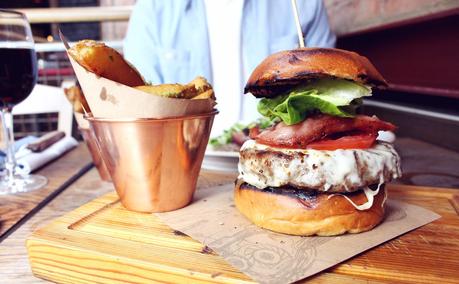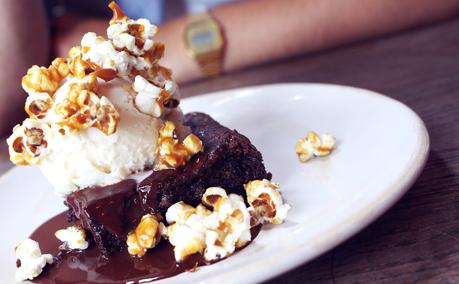 When given the opportunity, I'll gladly eat out instead of in. Although having beef with Jamie Oliver since he took turkey twizzlers away (like, wot?), I was excited to dine in his restaurant...


As I have mentioned before, York is one of my favorite places to visit. Only an hour or so train journey and I am transported from my small town to a beautiful city, full of culture and architecture to wow any tourist. Off down one of it's many cobbled streets is where you'll find Jamie's Italian tucked away. Welcomed by lovely staff into the venue, the place has a great rustic vibe about it, surrounded by lots of wood and piping. We were shown to our table at the window and told the specials of the day.
Cocktails are always something that I love to drink whilst eating out and my choice is usually an Amaretto Sour, however I opted for 'La Dolce Vita', an amaretto based drink with cranberry - delicious! We decided to skip the starter this time due to having the fear of not being able to fit a pudding in; & that is just not okay now, is it? But the whole platter-style thing that Jamie's has going on sounds incredible. I often like to judge a restaurant by it's burger, they are so simple to do, yet can easily be done wrong. Therefore, I opted for the 'Ultimate Burger' which literally fell apart in my mouth whilst the mortadella and provolone cheese made it all the better a taste. My other half is your typical steak-bloke and didn't hesitate to order the '10oz-Dry-Aged Rib-Eye' to go alongside his Merlot wine. Cooked to a medium-perfection, topped with balsamic onions, my partner said that it went straight to his number-one spot.
I knew before I arrived at the restaurant what I was going to get for dessert, their Epic Brownie. A moist chocolate-oozing brownie topped with ice cream and caramelised popcorn, probably the sweetest combination to exist and the best way to end a lovely meal. Overall, our experience at Jamie's Italian was a very positive one - and I can't wait to return to try out a pasta dish and more cocktails! I just wish that they did pizzas too!
Let me know in the comments below if you would like to see more food based posts from me and if you have visited a Jamie's Italian yet? Aren't you just wanting to dive into that Epic Brownie? 

Facebook  - Twitter - Instagram - Bloglovin - YoutubeCheck out my July advertiser - Simple Things!

*Our meal & drinks were subsidised by Jamie's Italian. All opinions remain my own & honest.