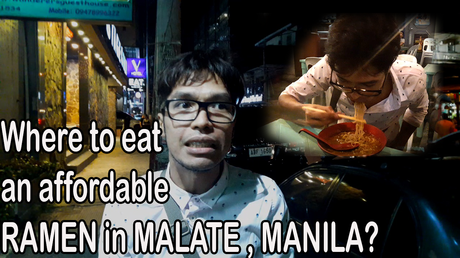 Advertisement by Google:
Malate is located at the heart of Manila - Zone 076, 1755 Adriatico St, Malate, Manila, Metro Manila . Malate is also on the LRT-1 line, with three stations (U.N., Pedro Gil and Vita Cruz) all being about 1km from most places in Malate. The fare from the airport is P15. This place is famous due to its vibrant night offerings. Aside of bars and sports houses, there is one place wherein travellers and night crawlers are frequently visiting. It is a Ramen House named Erra's Vest Ramen .
Erra's Vest Ramen is just located along Adriatico St. And stone's throw away from Remedios Circle and lined up with some of the fancier Japanese and other fine dining restaurants is this hole-in-a-wall ramen house. Erra's Vest Ramen is open 24 hours.
If you are in the area, along Adriatico and Malate might as well drop by Erras Ramen. Either make it your jumping point for a night out or your last stop before calling it a day. This is the only place where ramen is affordable, hot and tasty in comparison to the surrounding fancy ramen resto.. . Sure it's not your high end ramen bar but think about it tantanmen at 100 pesos each and paired with an ice cold beer, good friends and great conversation – well it is perfect.
Advertisement by Google:
Share on Facebook Share on Twitter Share on Google Plus
About Jonathan Orbuda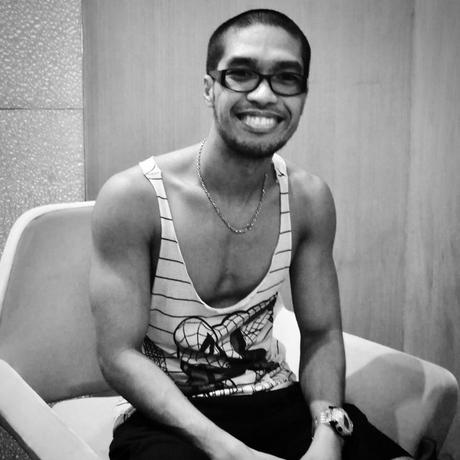 A small town boy from Bohol who embraces the challenges in Urban Zone. An Economics Graduate and occasional motivational speaker, was a writer back in college, when he served as a section editor (2007-2008).But beyond this, he established a blog detailing traveling sans (much of the) frills. He even writes for

Outrage Magazine

and

Fringe Magazine

. Since finishing his schooling, he already worked for a bank, the BPO industry, U.S. Tax Analyst, among others. But his burning passion remains writing, photography, video blogging and wandering; now he travels as much as he can to discover what this world (and life) has to offer. As he keeps stressing: "I honestly don't want to be rich, I just want to fly and be free. Life is worth celebrating for."
SHARES
RELATED POSTS