I love to treat myself to brunch in a wee café. I used to work from home pre-Covid, and would take myself out once a week with my laptop for a nice coffee and a bite to eat. That all stopped obviously during the pandemic, and I'm slowing getting back out there again! It's been a while since I've worked from a coffee shop, but I've been enjoying brunch with the kids every so often. 
This weekend we visited The Brunch Club in Giffnock for the first time (used to be BRGR), along with Dawn and her daughter. They don't take bookings, and so we did have a little bit of a wait (understandable as we needed a table for 5). I wasn't blown away by my choice of smashed avo (avocado, red onion, garlic, fresh cherry tomatoes, balsamic glaze, poached egg & sourdough toast; £9) although I did enjoy the halloumi that I added (£2.50). My son felt his waffles were a bit dry (waffles with Nutella and fruit; £9.50) but Dawn loved her plate (Alba which was veggie haggis, poached eggs, truffle hollandaise, crispy kale and sourdough toast; £9.50) and the girls enjoyed their pancakes and Nutella. I'll try something else next time... tacos perhaps! Dawn had a virgin Bloody Mary, and it looked ace (I sadly didn't photograph it!).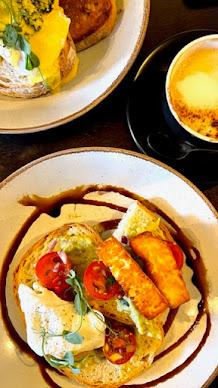 It's been a while since I've written a review of a restaurant or café... when the kids were little they tended to love most things and a lot of the restaurants got 5 stars when they were asked to rate them!! Whereas now, my son at nearly 13 years old and my daughter at 11 have opinions! Their favorite meal is steak & chips (we had a fab dinner in York at the start of the summer holidays at Cut & Craft, I'd recommend it if you're in the area... as would they!!), and when we're brunching they're all about pancakes and Nutella.
Anyway, back to brunch...
Our hands down favorite is Bramble, opposite Queens Park at 924 Pollokshaws Road. Similar to The Brunch Club, they are walk in only. So if we're headed here of a weekend I try and go for them opening (Sat 9am, Sun 9.30am). When Bramble was in Giffnock we queued for an hour once to get a table, and that wasn't fun with two hungry kids in tow! Most items on the menu I love, the vegan flatbread (sweetcorn fritters, salsa, pineapple chutney and mayo on a soft flatbread; £9.50) is a favorite as well as the pulled pork tacos (which isn't on the menu anymore *sad face*), although I have to say I haven't been loving the coffee and so on my recent visits I've been ordered an earl gray tea instead. The kids tend to order pancakes with Nutella and strawberries (£9.50, or £6.50 for a small portion).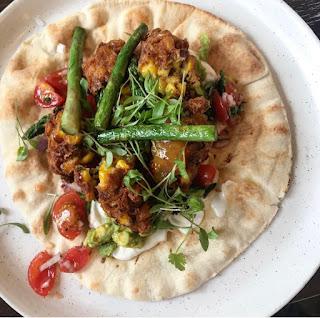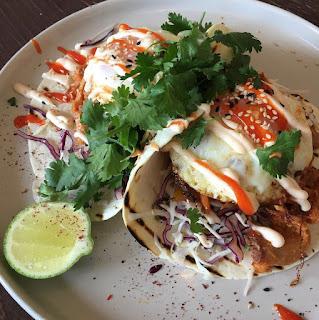 Last on my list, for now, is Café Strange Brew. Again, as with the others, this café is walk in only. I was here with Evie (they're dog friendly) for breakfast a few months ago and didn't have to wait too long for a table. I love the presentation of the dishes here, my yoghurt and granola came with little edible flowers... so pretty!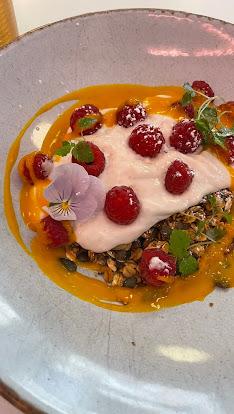 If it's just coffee that I'm headed out for, then I do love Grain & Grind. (My son is obsessed with their sausage rolls and brownies!) I love their coffee, and even have a bag in Verity for my Moka Pot.
What's your favorite spot for brunch?