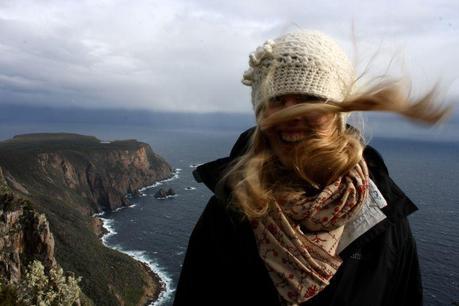 We're back. With virtually zero public Internet access in Tasmania, we've been enjoying a rather welcome break from the computer, breaking in the new campervan, zipping our way around the Tasmanian coast, and reveling in the excitement of exploring a new country that while not so far away, in fact feels rather vastly different from our much beloved islands a little further east.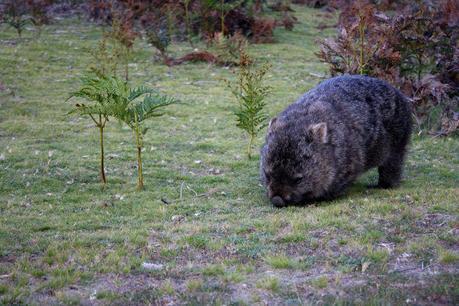 Where New Zealand was all lushness and green, Tasmania just feels rugged. From the knobby naked towering trees, endless bush and tiny dry and dusty country roads to the seriously mind-boggling amount of wildlife hopping, slithering and skidding about, driving and traveling here feels almost akin to partaking in our very own Australian safari.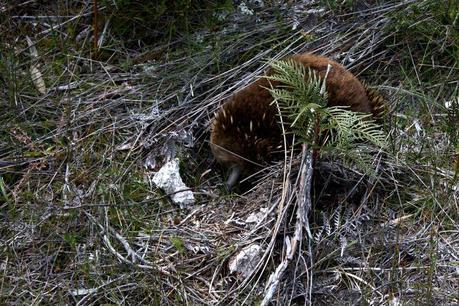 We started the trip in extremely eerie yet bizarrely beautiful Port Arthur, the site of Tasmania's most notorious convict-era prison, before heading north up into the extensive national parks that dot the eastern and northern coast lines.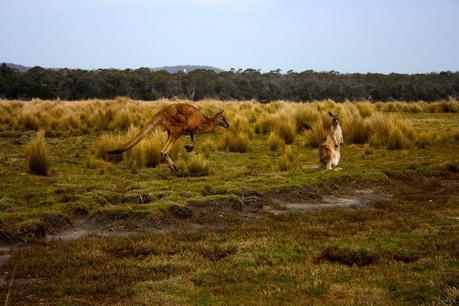 We spent two of my very favorite nights on the road yet in Narawntapu National Park, which I would quite honestly describe as camping in a zoo. After realizing what an animal mecca we'd discovered, both evenings we set up our creaky camping table and a couple of chairs outside the van, and excitedly settled in with our books and a bottle of wine to watch all the many creatures emerge.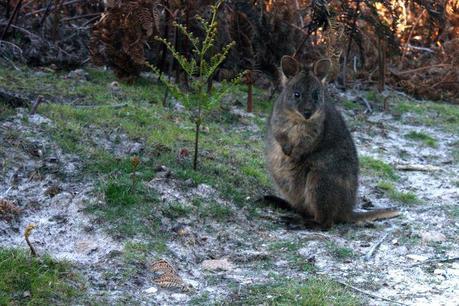 Hilarious little furry wombats, towering forester kangaroos, wallabies, pademelons – many with their own baby joey's safe in the pouch, prickly echidnas, enormous cackling cockatoos and rainbow lorikeets.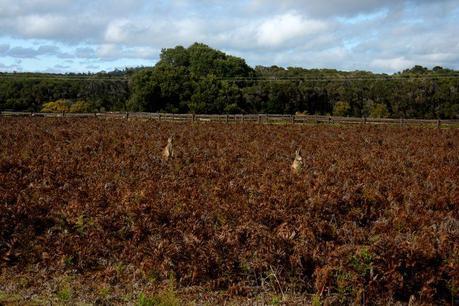 It was total wildlife heaven, and after an early morning hike we spent at least half an hour the next day excitedly explaining to the very patient national park ranger in lurid detail all of the things we'd spied.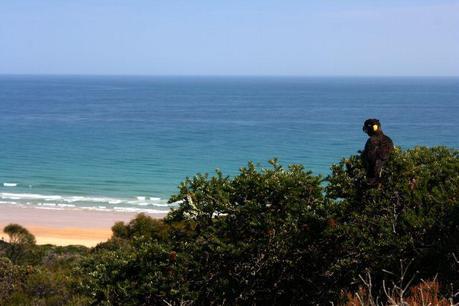 Narawntapu rather turned us into giddy children in a candy shop, complete with binoculars, massive grins and a whole lot of pointing. Without a strict timetable and hopes of making it around the island in two short weeks, no doubt we could have hung around chasing after native creatures for quite a bit longer.