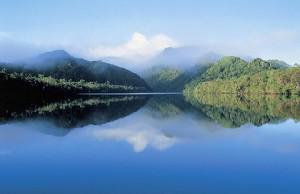 The Gordon River
I'm boarding the plane shortly and going back!  I've been in Florida and New York with a brief icy road trip down the east coast of the U.S. 
It was strange boarding the plane to begin my trek to return to Florida.  The temperment was noticeable in the airports.  I knew immediately that I was Stateside.  My return was for family foremost, then friends (encompass-able in the family category), then for the holidays, and then for my Mother's dog Reece who apparently missed me more than anyone.  
Warm embraces and familiar faces.  New life.  Vows committed.  Some hearts broken.  Some hearts on the mend.  Some with new cars to fit their new lifestyles.  Some who fill the air with that aroma of familiarity.  These people are my people.  We all have "our people".  They are the people who no matter the hour or the day or the year consistently hold their posture with arms untiringly open.  How can I describe my Welcome in my visit?  What better word than love.
There are seemingly days when the whole world doesn't notice us and we feel alone.  It was nice to be reminded that is rubbish.  We are very, rarely, ever truly alone.
To all my friends and family Stateside, Thank you.
I'm off to Strahan.  I think I might give this sailing thing a go.  I met a friend in Hobart and I'll be visiting for a couple of days before traveling across Tasmania to sail the Gordon River.  Maybe it will last the two months that are left on my work visa in Australia.  Maybe it will last only a few days.  It's anyone's guess but with uncertainty such as this, excitement is abound.  I am writing in a fury before I leave for the airport.  Familiar MCO (Orlando International) awaits to send me on my way.  What changes will welcome me on my return?  What changes will You experience?
I'm excited to get back and hear all about it.