Lesliecrusher tumbled this awesome representation of "enjoyment in fandom over time". We hope she doesn't mind if we shared it on here. We wanted to find out "where do you fit in?" We think during this time of year, when there isn't much in the way of spoilers, etc. it would be something else to talk about.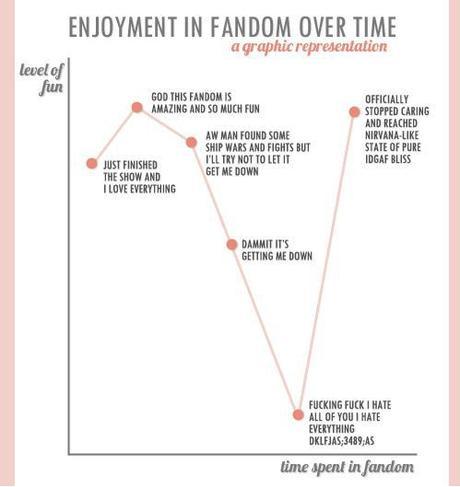 As you can see, there are different stages according to where you might fall in the fandom. Now comes the question…"Where do YOU fall in?"
Special thanks to Lesliecrusher for sharing this graph – it's very accurate and clever, I think.
Feel free to share your thoughts below!