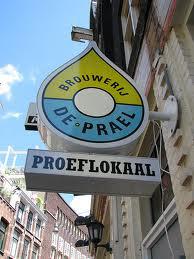 As a city that sees hundreds of travellers each season, there is hardly a stone left unturned in Amsterdam's beer scene. But with the opening of the new Prael proeflokaal, there may just be a surprise in store for visitors and locals alike.
A proeflokaal is what old Amsterdammers used to call bars that served liquor during the Calvinist prohibition. Despite the namesake, Prael's proeflokaal doesn't specialise in liquor, but in a long list of locally brewed, 100 percent organic beer.
White tile and mosaic design line the inside of the open, spacious Prael bar. The bar is long and welcoming, and the hub of activity while upstairs and downstairs are reserved for bigger parties and more intimate seating. Big, plush armchairs and couches add a touch of coziness and stacks of magazines and newspapers gives the impression that this is the kind of place where you can spend a good chunk of time relaxing - and drinking, of course.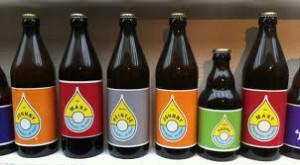 All the beer served in the proeflokaal comes from
Brewery de Prael
. One of Amsterdam's oldest breweries, it is located just steps away from the bar in the heart of the Red Light District. An area that, right in line with its worldwide reputation for sinfulness, used to be the beer corner of the city. All shipments of brew coming into and out of the city used to make a pass through this district, aiding and abetting all those who came to the area for its other precious goods.
Nowadays, Brewery de Prael is serving a different kind of clientele. But that doesn't mean their history of beer brewing has changed. And, each of their beers carries that history on its label, each of which is named after a traditionally Dutch singer or famous face.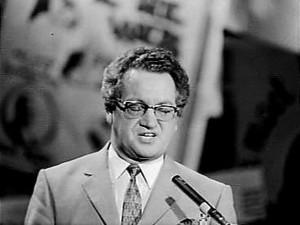 There's the classic blond, zesty beer Johnny, named after famous Dutch crooner, 
Johnny Jordaan
. Mary, the spicy, red brew named for songstress Mary Servaes. And André, the sweet and bitter beer named for
André Hazes
, whose music always touched on the emotional side of life.
Prael's beers range from the average five percent alcohol content to a heavy 11.5 percent. Light, dark, blond or bock, this brewery serves just about every taste. And taste is what it's all about for these drinkers. Everyone from Holland and abroad can be found at this bar, enjoying one thing that brings us all together - the love of good beer.