Parents Upset Over Tutoring Program That Excluded Whites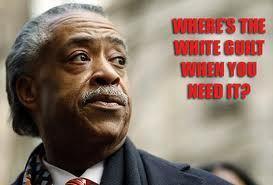 http://radio.foxnews.com/toddstarnes/top-stories/parents-upset-over-tutoring-program-that-excluded-whites.html
A Colorado school principal is apologizing after he mailed parents a letter informing them that an after-school tutoring program was for non-whites only.
FOLLOW TODD ON FACEBOOK FOR CULTURE WAR NEWS. CLICK HERE TO JOIN!
Andre Pearson, the principal at Mission Viejo Elementary School in Aurora, also left a voice mail message confirming that the program excluded whites.
"It's focused for and designed for children of color," Principal Pearson said in a voicemail to parent Nicole Cox. "If we have space for other kids who have needs, we can definitely meet those needs."
The voicemail was obtained byCBS-4 News in Denver.
"I was infuriated," Cox told the television station. "I didn't understand why they would include or exclude certain groups."
Cox, who is white, said her daughter needed tutoring.
"We have come so far in all these years to show everybody that everyone is equal, that everyone should be treated equally – this is a form of bullying," she said.
Tustin Amole, the director of communications for the Cherry Creek School District, told Fox News it was simply a mistake.
"The communication the principal sent out was wrong," she said. "He made a mistake and he has apologized for that."
Amole said the tutoring program was created last year in a partnership with parents of color. The purpose of the program was to talk about how the school could meet the needs of their children.
"We have a performance plan for the entire school district and a very big piece of that is excellence in equity – narrowing our achievement gap," she said.
Amole said white students were a part of the program last year and this year. Approximately 44 percent of the children in the district are non-white.
"No one is turned away," she said. "There is no segregation. We serve the needs of all children."
She would not comment on whether the principal faces disciplinary action. However, she did say that parents would be receiving an apology letter and it would also be posted on the school's website.