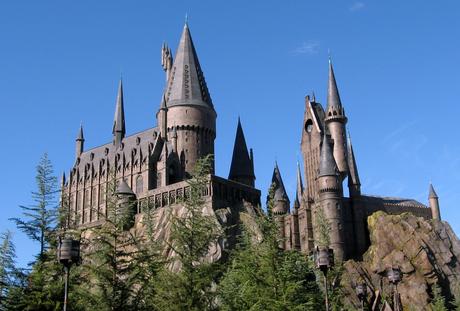 Hogwarts
I'm a huge fan of Harry Potter. I grew up reading the books, have seen each film countless times, and dressed up as Hermione for many Halloweens. But while I'll always love the series, I also recognize that it's not flawless.
Last December, JK Rowling revealed that there were Jewish students at Hogwarts, and even provided readers with an example: Anthony Goldstein. This revelation prompted others to question whether or not there were LGBT students at Hogwarts as well. In a Twitter chat, Rowling addressed this by stating "But of course," there were LGBT youth at Hogwarts.
I find these revelations problematic for a couple reasons. First is the fact Anthony Goldstein was only a background character without any distinguishing character traits for the duration of the series. This isn't an issue in and of itself: Not every character can be a main player, of course. But for Rowling to point to a single character with a Jewish-sounding last name, claim that he was Jewish and consider this adequate representation is pretty offensive. True representation requires meaningful identification. No Jewish reader of this series will identify with Goldstein in a meaningful way because he is not important to the series nor has any substance.
This point could also be applied to her comment about LGBT students. Rowling may claim characters in the book identified as LGBT, but how can queer readers identify with these nameless, undeveloped figures? Though Rowling has stated that Dumbledore was gay, the experience of identifying as LGBT was never discussed or included in the plot. In order for Rowling to be truly inclusive and welcoming to LGBT characters, she would have had to represent that experience more fully.
Ultimately, I loved this series as a child and still do. But I'm troubled by Rowling's attempts to add representation where there is none and claim she was advocating for certain readers all along when that's simply not the case. If Rowling wanted to get credit for Jewish and LGBT students attending Hogwarts, she should have written them into the books in a substantial way in the first place. Rather than backtrack or defend herself, Rowling should acknowledge the importance of better representing these characters in the future — and encourage other authors to do so as well.