A new academic year is about to begin and I have been running helter skelter ticking off my to do and errands list. Two months have come to an end, and it seems to have gone by in a jiffy, there was so much I wanted to accomplish in these seemingly long two months and now I find myself cramming it all in the last two days. Yes, I do have a major procrastination problem.
In the midst of such chaos, dressing up is the last thing on my mind and jeans and slacks were invented for such mindless days in my life. But I think this blog has changed me in more ways than I thought possible because I decided to put in a dress for a whirlwind day of picking up uniforms, school supplies and paying bills.
And wooohaaa!! the unthinkable happened.. just putting on that dress and ditching those jeans made everything look and feel pretty, those tasks were no longer daunting they were actually fun and I even managed to take some pictures in between all the chaos. Can a dress really do all that - hell yes - just try it.
Lesson learnt : When in stress, just put on a dress..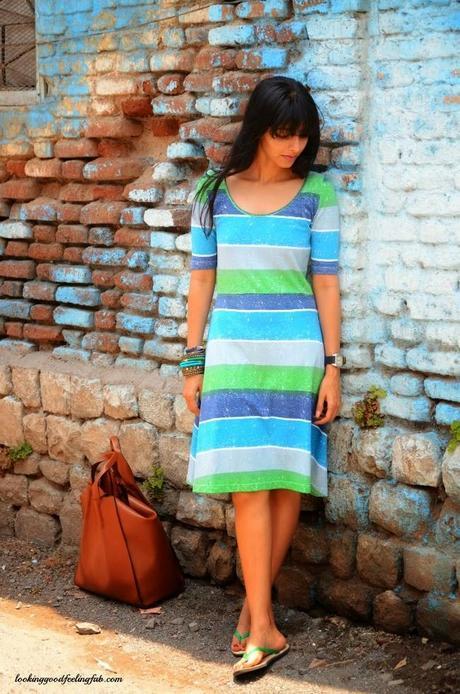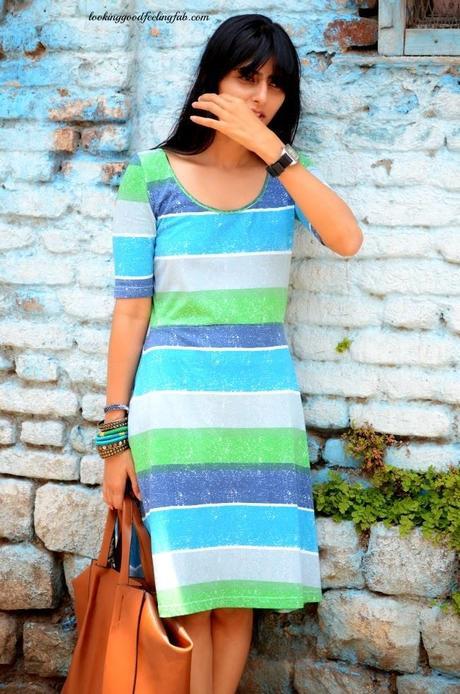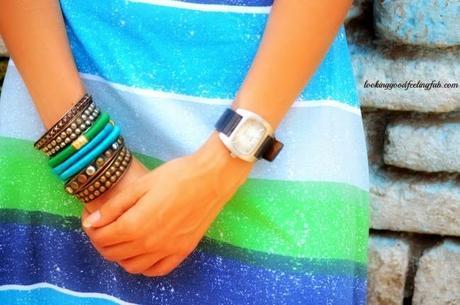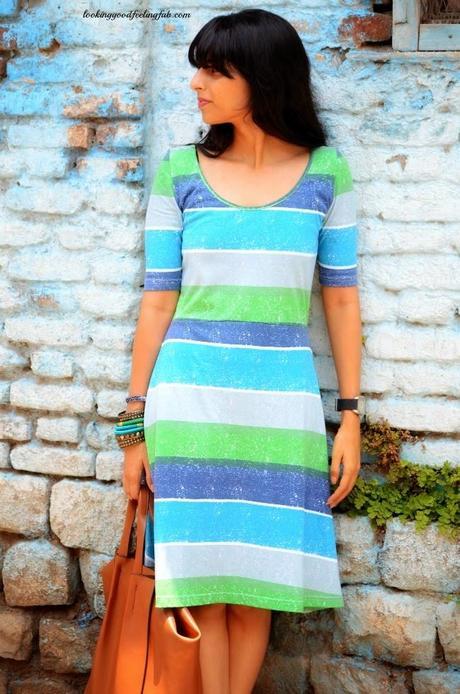 A dress is so versatile and can be so much fun to play with..dont believe me..look here
Formal Maxi Dress
Fierce Warrior in a Dress
Day To Night Dress
Dress : shopnineteen.comBag : ZaraChappals : MahabaleshwarWatch : DieselBangles : Here and There
want to look good and feel fab always?? Join us lookingoodfeelingfab.blogspot.in