The header to this post has been inspired by a quote from Adam Frost (shame he doesn't present more on Gardeners World) and the past few months have been strange. April being very cold with continual frosts nearly every night and May being very wet, so at the point the ground would have been warm enough it became too wet. On the subject of weeds though, this blog has/had become a metaphor for this, you do have to keep on top of the weeds and you do have to keep on top of the posts otherwise you get to a point where it looks all to daunting to get back on track.
One thing our lass does like though is weeding, especially the ability to look back and see what you have actually done. Unlike the steady millimetre by millimetre or inch by inch growth of what is in the allotment which normally means only seeing your rewards of what you have done days or weeks later.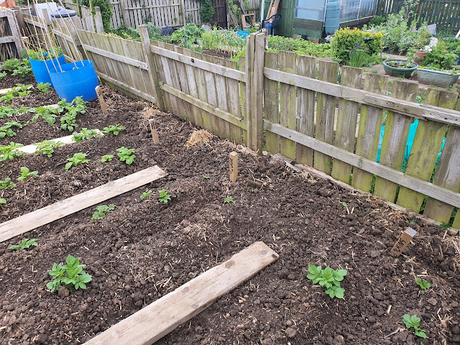 All clear of grass along the fence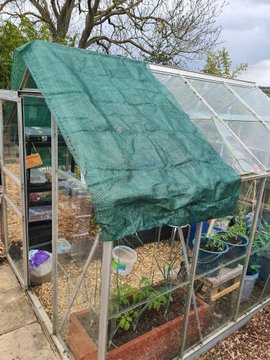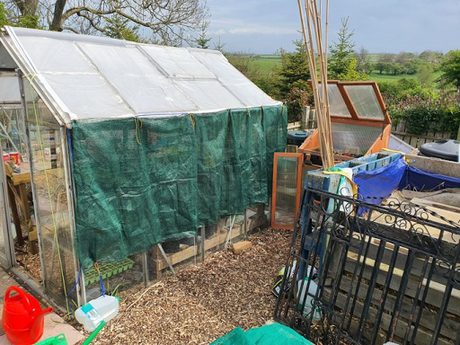 The first shade cover for the green house didn't quite fit as you can see someone sent the wrong size out, but it has come in useful as a side shade for our lasses Greenhouse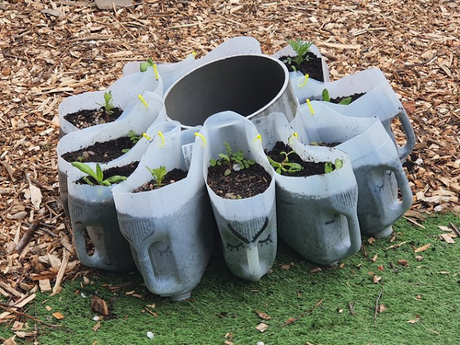 Our lass is full of great ideas and this is starting to take shape for the flower pot of heads, update to come as it has moved on since
I am know to be quite daft really and whilst following an experiment our lass had seen online managed to cut myself not on the stanley knife but on the hose pipe.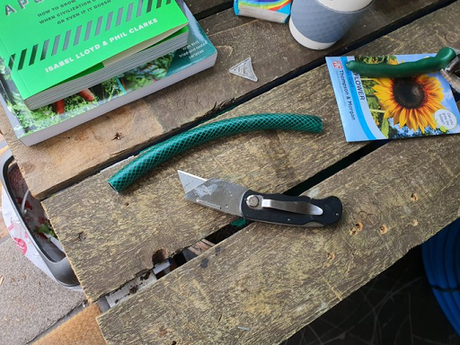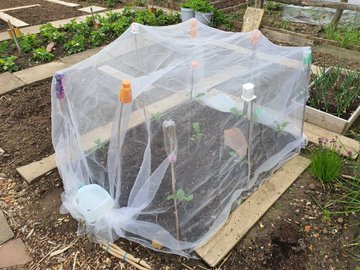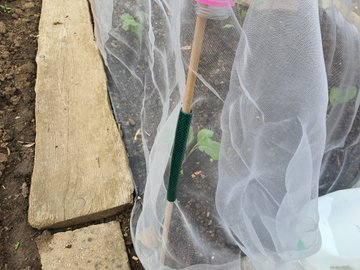 We had been expecting high winds and the netting over the purple sprouting broccoli needed some extra help to be kept in place, so if you cut down some old hose pipe then wrap it around a cane it keeps the netting in place. That is the simple idea and whilst being very careful with the knife. It was only when parting the hose pipe apart i managed to slash my finger. Warning hose can cut.....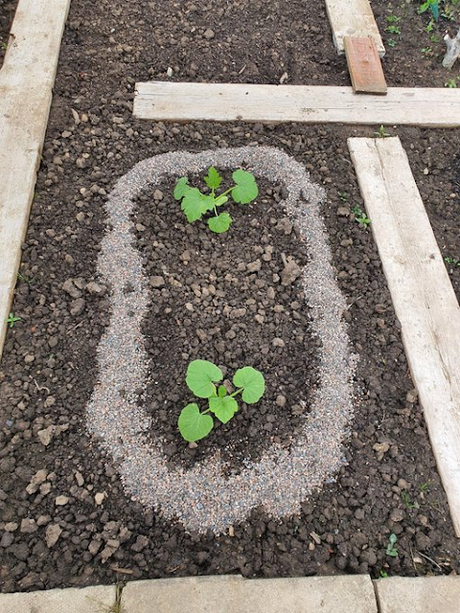 Courgette and Pumpkin protection
We have managed to germinate and grow one of each of the Courgettes and Pumpkins, in reality you don't need that many courgette plants, but it does put a lot of pressure on this one to be successful. I had hoped to grow to pumpkins but there again only one germinated so it seems the grandkids will have to share. As this is the sum of our production for these plants we really do not want the slugs to get them. So, we have encircled them with grit and after about five days we have seen minimal activity from the slugs on these plants.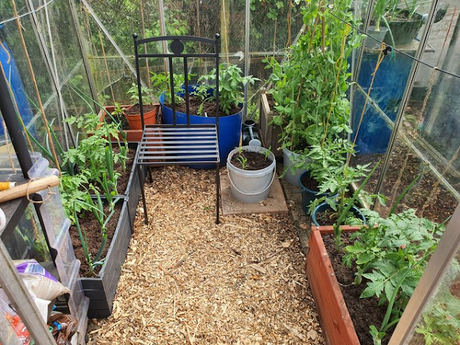 Tidy green house and new seating so can sit and inspire the veg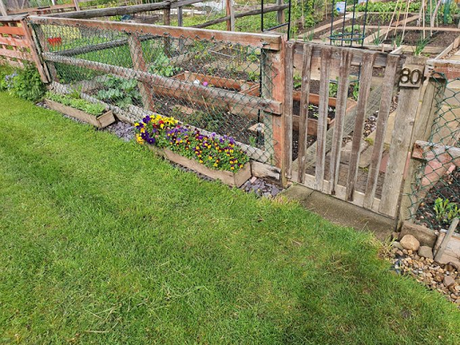 The pansies our lass grew are looking great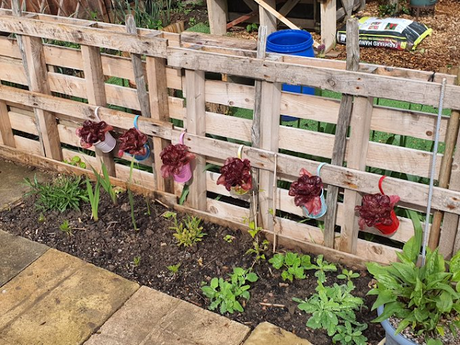 Lettuce in a bucket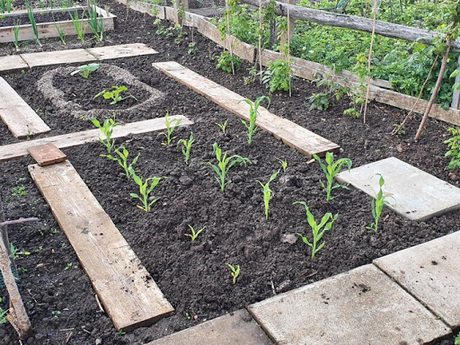 15 shades of sweetcorn