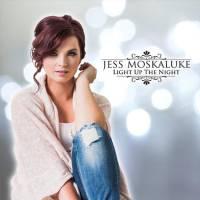 Jess Moskaluke is on fire!
The Saskatchewan songstress had an amazing 2014 and is gearing up for a HUGE 2015. After taking home the Canadian Country Music Association Award for Female Vocalist of the Year in September, Moskaluke has added 2 Juno nominations for Country Album of the Year and Breakthrough Artist of the Year.
She also debuted a new video this week, with Night We Won't Forget currently sitting exclusively on CMT.ca – and on March 4th she'll kick off the When The Lights Go Down tour with Bobby Wills and Chad Brownlee. It's going to be a busy month with a pile of shows from PEI to BC, and we bet they're going to be a blast.
Before Jess hits the road, we caught up with her for a little Q&A catch-up that looks back and forward. Have a look!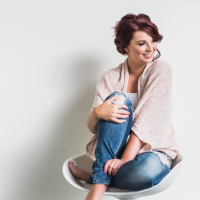 Q. We had our first interview with you last March – a lot has happened since then. On a scale of 1 to 10, how wild has the ride been, and have you had a chance to really step back and take it all in?
A. I would have to say it's been about a 16!! I have learned and experienced so much more than I ever thought possible. And it's so surreal that I don't know if I ever will fully be able to take it all in. It probably will never feel real!
Q. 2014 was a good year for women in country music, especially in Canada. Do you feel like we're turning a corner away from bro country saturation and into more balance on country radio?
A. I do think we are turning a corner. I have to say, I'm so proud of Canadian radio and its listeners for allowing this change to happen. There are too many talented women out there that work their tails off to breakthrough. We need to hear more of them.. And it's only just getting better!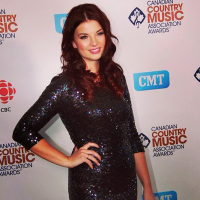 Q. It's been 5 months since your name was called as Female Vocalist of the Year at the Canadian Country Music Association Awards… can you tell us what that felt like, and how great it was to have your family and boyfriend there with you?
A. Oh man. I always dreamed of the day that my name might be called.. Somehow it never plays out anything like you dreamed (thank God… I always thought I would be a blubbering mess!). I was so elated my family was there to experience it all with me. There's just no way I could have recreated that excitement if I had to tell them about it after! I remember watching the news the next day with my mom and they had some clips of me walking the green carpet and at the awards show looking all fancy. And I sat there with her in my housecoat with my hair in a messy bun and she looked at me and said, "Are we sure thats really the same girl that's sitting here right now?" Haha so they definitely got to see a different side of my world during awards weekend!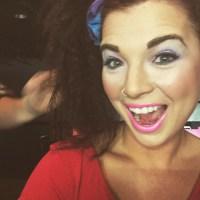 Q. The video for Night We Won't Forget just hit screens and when we chatted right after the shoot you said it was a lot of fun. Can you give us any hints about which song might be getting the next official video?
A. Oh man, yes! It was so much fun! As for hints, I would love to. But it's too soon to know!

Q. We love to ask this one, if we could sneak a peek at your playlist, who would we find in your Top 3 most played artists?
A. Hmmm… That's a great question. I'm actually really digging Taylor's new record lately. I also got a sneak peak of some of Tim Hicks' stuff he's working on and it's amazing! I've also got tons of Dallas Smith on my phone.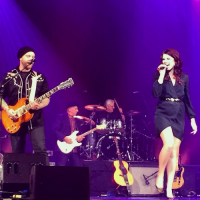 Q. In 50 words or less, what can fans expect when you take the stage on the When The Lights Go Down Tour?
A. Energy. Surprises. Collabs. And lots of jokes at Bobby's expense (heehee!).
Big thanks to Jess for playing along. We can't wait to catch up again on March 17th in Toronto at Adelaide Hall.
If you want to catch Ms. Moskaluke, Bobby Wills and Chad Brownlee on the When The Lights Go Down Tour, check the dates and get your tickets!
And find Jess Moskaluke online at these fine locations…
Official website: www.jessmoskaluke.com
Facebook: Jess Moskaluke Music
Twitter: @jessmoskaluke
Instagram: @jessmoskaluke
YouTube: Jess Moskaluke