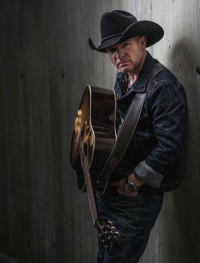 Bobby Wills is a hard working, hard playing, Canadian country boy in a cowboy hat – and he's ready to hit the road!
Wills, the 2013 Canadian Country Music Association's Rising Star winner, and 2-time Male Vocalist of the Year nominee, is part of the 3-headed When The Lights Go Down tour with Jess Moskaluke and headliner, Chad Brownlee. It's going to be a crazy time, with 26 dates between March 4th and April 4th… including an awesome 8 day in a row stretch that makes us really appreciate the hard work that these musicians are putting in.
Bobby Wills will likely be showcasing songs from his most recent album, 2014's Crazy Enough – but if you've got favourites from 2010's Man With No Past and 2012's If It Was That Easy, there's a chance that you're going to hear them too. We have a feeling that Mr. Wills is going to put on a helluva set to get the crowd into the show.
Big thanks to Bobby for catching up with us before the tour – we can't wait to see him in Toronto on March 17th at Adelaide Hall. Enjoy the Q&A…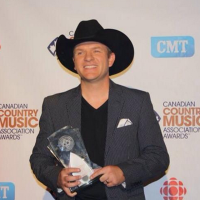 Q. Music has been a big journey in your life. Where do you feel you're at in your journey now, and what do you think is coming next?
A. Journey is such a good word for it!! The journey to date has been a dream come true, I am hopeful that it continues to grow. Lots of work to do, but getting to play music is all I have ever wanted to do!
Q. Crazy Enough is your 3rd album release since 2010, that's a helluva pace. Can we expect another album in 2016, or are you going to take some time to tour, write, and take things a little slower this time?
A. I am always writing and working on new stuff, so I would expect you will see new music from us soon. We are busy touring from now until fall all over North America, but we will carve out time to make new music. It's why I love my job!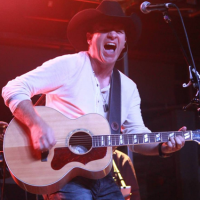 Q. This is also your first album and nationwide tour with MDM, how has it been working with the new label and artists like Chad Brownlee and Jess Moskaluke?
A. MDM has been such a good fit for us, we are fortunate to be part of what going on there. Getting to tour with Chad and Jess and the whole MDM "Road Fam" is such a great opportunity! I can't wait.
Q. If we caught a look at your current playlist, who would we find in your top 3 most played artists.
A. Garth Brooks, Keith Whitley and George Strait – as of today (it would probably be different in a week)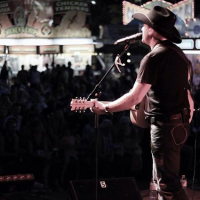 Q. In 50 words or less, tell the fans what they can expect from your set when they check out the When The Lights Go Down Tour?
A. High Energy – come prepared to dance and sing along!!! It's going to be an absolute BLAST!!!
If you want to check out Bobby Wills up on stage with Jess Moskaluke and Chad Brownlee on the When The Lights Go Down Tour – check the tour dates and get your tickets!
And find Bobby Wills online at these fine locations…
Official website: www.bobbywills.com
Facebook: Bobby Wills Fans
Twitter: @BobbyWillsMusic
YouTube: Bobby Wills