It is one of the most heart-breaking decision any child has to make regarding their parents, but it is one that has to be made should there come a time when your loved one can no longer look after themselves in their own home.
It is particularly hard because children of elderly parents are able to see their not too distant future alive in the face of their mother or father, who is struggling to cope with life in the way they used to. Time is a cruel, cruel beast.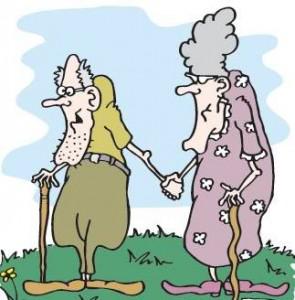 Making A Tough Decision
So how do you actually make that decision before it is forced upon you? Here are few factors you should consider to help you make a decision.
Health – One of the most common factors that will make moving your parents an easier decision, is if their health has deteriorated to a point where they are at risk if they are left on their own. This might be a physical problem that leaves them living unhygienically, unable to do anything should there be an emergency, in danger of falling, or when they have trouble remembering when to take medicine.    
Mobility – Being unable to get around is a sure sign that it is time to for them to move somewhere else. Unless they are able use a through floor lift or something similar, and need assistance to move from chair to bathroom and back again, let alone get up stairs, then you need to move them somewhere that can help them 24/7.
Safety – There are many things that can make it unsafe for your parents to stay in their home; such as physical issues, health problems, a danger of falling or even issues with mental health. But at the end of the day if you are so worried you can't sleep and sick with stress for them, then you should try to convince them to move.  
Social – It can be easy for elderly people to get depressed and one of the major factors can be that they lack social stimulation. If you think that they are missing out on social interaction due to an inability to go out or anxiety over having people round, it may be time to move them to a naturally more socialable environment.
It is always better to make a move sooner rather than later, so that you aren't just reacting to some near disaster that may have more lasting side effects than the stress of moving.
What is your situation?
Gibson Falconer is a mobility engineer for products such as domestic lifts. He feels that lifts can extend an elderly persons life at home by several years