I hate those days when I go to the larder and just stare at it.  Nothing is inspiring, there are just a random collection of tins and jars and you really can't be bothered to go to the supermarket.
I had one of those days this week after work.  I was in a rush, needed something quickly and there was nothing there.  I reached in and came out with a tin of chickpeas and a tin of tomatoes.  That was it.
I rummaged in the freezer and came up with a pack of frozen sausages.
Right - lets work with this!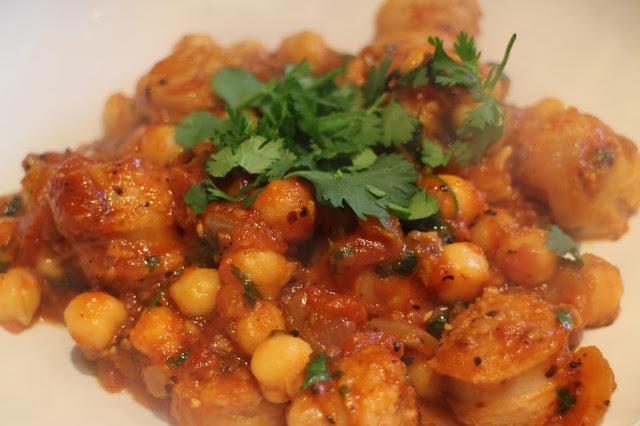 This is one of the reasons I keep a very well stocked spice cupboard.  I ended up making some sort of chickpea and sausage daal like curry thing.  No idea what you would call it but it was tasty, filling and nutritious.  Considering the disaster most of my food experiments are I was rather proud of this.
I admit some of the spices may be unfamiliar to you but just improvise.  Chaat masala you can buy pre-mixed or just substitute for some cumin, mint, ginger and garam masala and urfa chilli flakes can be substituted for any warm smokey chilli such as chipotle (not birdseye as you want a warm not intense heat here).  You can buy both either online or from any good middle eastern supermarket (Urfa is Turkish, not Indian in origin).
3 sausages
1 tin chickpeas
1 tin chopped tomatoes
1 onion
2 cloves garlic (crushed)
2 tablespoons urfa chilli flakes
2 tablespoons crushed fenugreek seeds
1 tablespoon fennel seeds
2 tablespoons chaat masala (amchur, sea salt, cumin, black pepper, coriander, ginger, ajowan, mint, asafoetida)
Oil (for frying)
Salt and pepper
Good handful fresh coriander
Chop your onion finely and fry in a little oil until soft and translucent.
Finely crush your fenugreek seeds and add it to the onion with the crushed garlic, fennel seeds, urfa and chaat masala.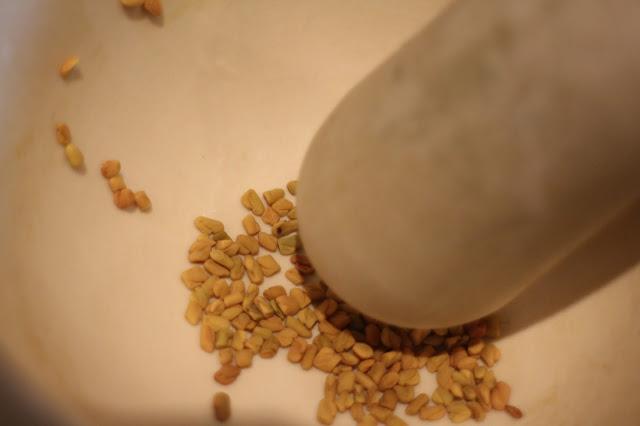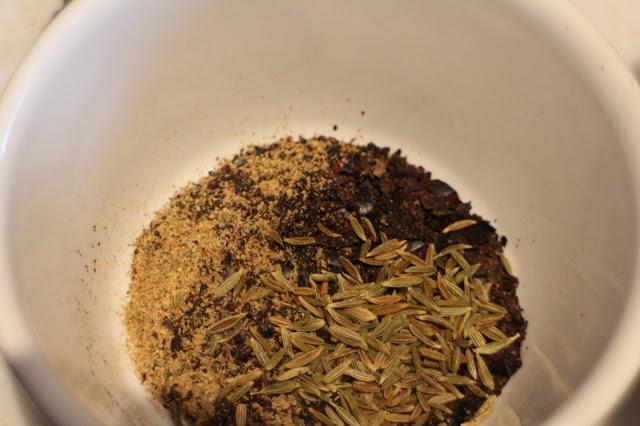 Cook until fragrant then add the chopped tomatoes and simmer.  Add a little water if it gets a bit dry.
In a seperate pan fry the chopped sausage until browned then add the chickpeas, draining off any excess water during the cooking process.
Add the tomato sauce and a good handful of coriander and cook for another 10 minutes.  You are using the coriander like another vegetable here rather than a herb so be generous.  Spinach and bacon would also be fantastic additions.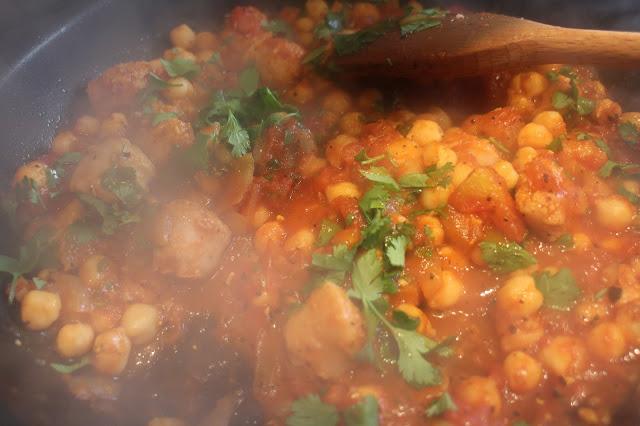 Serve sprinkled with some more fresh coriander.  I ate this just on it's own but it would be great with rice, couscous or on a baked potato.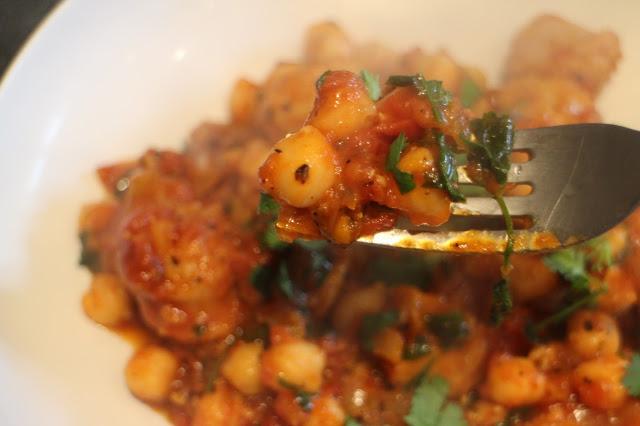 It is not hot in terms of chili heat so good for those who like the complex flavours of curry without the burning mouth and ringing ears that come with it.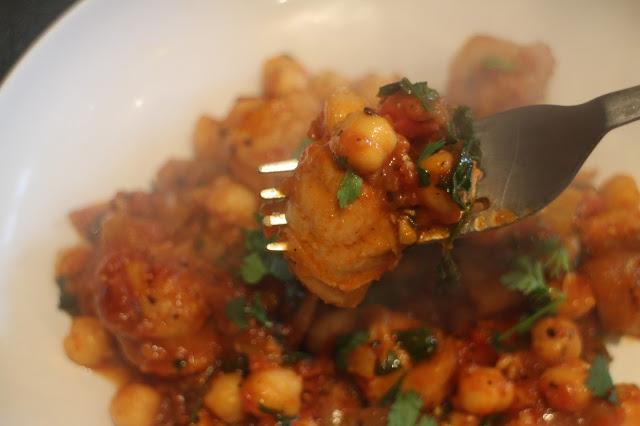 Also really nice a day later after the flavours have mellowed and combined a bit more.
Anyone want to name this for me?