Hello my beautifuls, hope you are enjoying the festive season well. Today I am going to share with you the benefits of one of the key ingredients in almost every personal care item- Palm Oil and also about a really fun Bollywood themed event, organized by the 
Malaysian Palm Oil Council (MPOC
) 
revolving around it. So keep reading to get double the fun.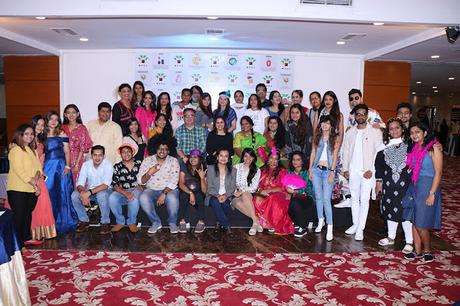 About Malaysian Palm Oil
Did you know that most of our snacks, savories and personal care items contain Palm oil? In Malaysia oil palm tree, which originated in West Africa was introduced in the late 19th century by the British, but just as a decorative plant. It was only during the early 20th century that the commercialization of the oil started taking place in Malaysia. And today Malaysia is one of the highest palm oil producing nations in the world. Its really an amazing journey of the plant meant for ornamentation to turn into a major source of income and financial support to the farmers of the country.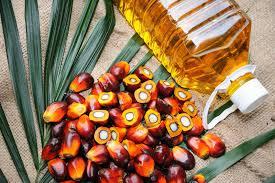 Benefits of Malaysian Palm Oil
Cholesterol free: 

Palm oil is a vegetable oil and is cholesterol-free so it is quite safe and healthy as an edible oil

Contains Carotenoids: 

Crude palm oil is orange red in color and that is because of the presence of Carotenoids that contains Vitamin A, a known agent in strengthening the body's immunity thus further curbing the chance of serious diseases like cancer and heart ailments. 

Rich Source of Vitamin E:

 Palm oil is a powerhouse of Vitamin E and this reduces the chances of getting affected by Chronic diseases and also retaining our youthfulness.

No Trans Fatty Acid: 

Palm oil has solid fats as it does not have to go through hydrogenation, which produces TFAs. TFAs can aggravate the chances of diseases like breast cancer, heart diseases, Type 2 diabetes and so on.
Malaysian Palm Oil Council presents Healthy Living with Palm Oil  
On the 30th of September, a few selective influencers were invited by the Malaysian Palm Oil Council (MPOC) at Sunville Banquets to gather some valuable information about the impact of Malaysian Palm oil in our day to day lives, but in a really fun and creative way, that I had never experienced before.
Details of the Event:
Introduction: 
The event started off in a very beautiful way by Dr. Bhavna Shah, Country Representative, India & Sri Lanka, MPOC, who not only shared with us the vast impact Palm oil plays in our daily lives but also gave us really insightful details about the benefits and scope that palm oil holds for the environment. The presentation was really engaging and opened a whole new aspect of this lesser known oil in front of us.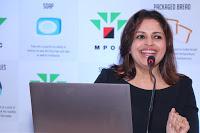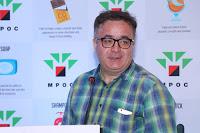 Mr. Sandeep Bhan who is the Chief Operating Officer of Sime Darby Oils
, 
part of Sime Darby Plantation, the biggest producer of sustainable Palm Oil
took the stage next and added to the information about Palm oil with his 23 years of expertise in the field with his spontaneous humor.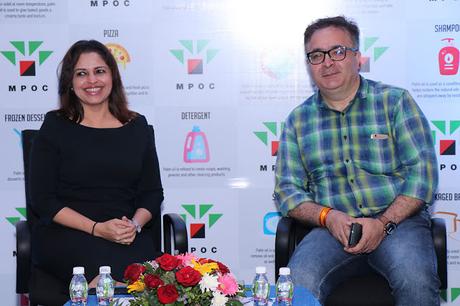 And Begins the Food Hunt: 
After gathering much knowledge and information about Palm oil, it was time for some fun. So we were divided into teams and were given some clues on spot and we had to search for a nearby restaurant accordingly. The first clue led us to Baraanaa, a wonderfully decorated bar and kitchen at Atria Mall. And it was time for a Blindfolded Food Tasting Session. We were given some mint fritters to taste that were crispy and yummy and was made with palm oil.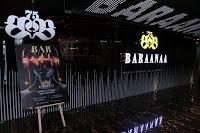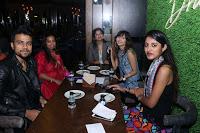 Our next clue took us to a Fun Quiz Time at The Game, a gaming center at Atria Mall. The facts and information about Palm Oil,  that we had gathered from the presentation, proved to be really useful here.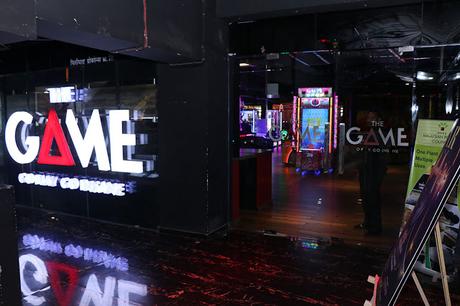 Then came the most challenging part of the day, the Salad Making Session at Lighthouse Cafe. Our team of 6 who had very limited culinary skills, managed to make a beautiful looking salad with lettuce, carrots, olives and palm oil, which proved to be a yummy dressing agent too.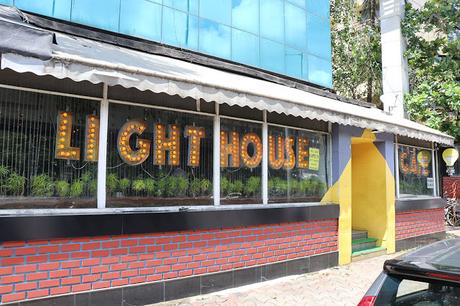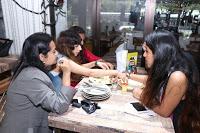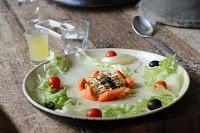 The last activity of the Food challenge was an Icecream Making Session where we had to rush and get topping ingredients, one by one, to make the perfect dessert and also to finish it off in time. I was quite thrilled to know that even our delicious icecreams had palm oil in them.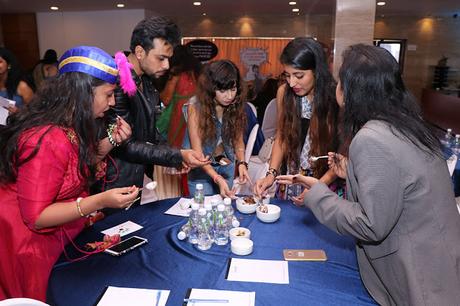 The Bollywood Themed Party
After the much eventful and rush hours of Food Hunt, now was the time of some entertainment. And we got to show our acting and performing talents on stage. So we had the very expressive Vyjayanthimala of the 50s to the Ganja-smoking beauty Zeenat Aman of the 70s, the electrifying Circuit and the chirpy Anjali of the 2000s and the dashing Ranbir and stylish Sonam Kapoor of the current era. I played "Saba Khan", the very poetic Aishwarya Rai from Ae Dil Hai Mushkil.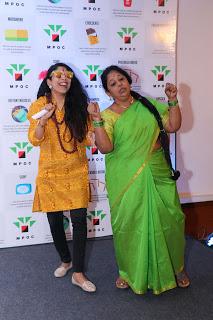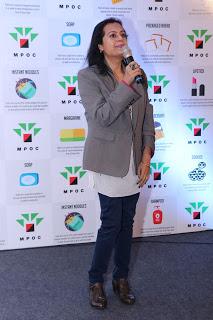 The Malaysian Palm Oil Event
 finished with a sweet note in the form of prize distribution ceremony and a sumptuous lunch. It was a very memorable day for all of us present there. Although none of our team members  did come home with any prizes, I am sure we cannot deny the valuable information and the opportunity to spend such a wonderful day together, was no less than winning a trophy for us.