Home is where the heart is. A perfect home requires peace, harmony and goodwill among the members. No home is complete without the involvement of each member in some way or the other to make it run. It is important to share responsibilities and loads of the family among each other. To run a home, regular chores is something which comes in mind first. And doing laundry is definitely something to look out for.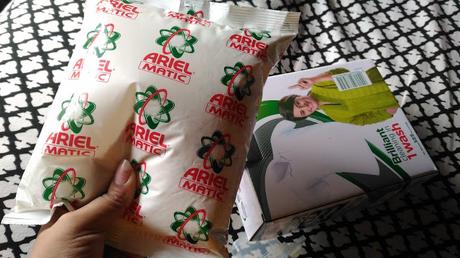 Doing laundry has often been considered to be a woman's job. My family is not an exception, where all the female members have always taken the burden of bearing the load while my dad has never even known to use the washing machine. But gone are those days, now I have decided to make things even and take up the responsibility of making my dad do the laundry at least once a week.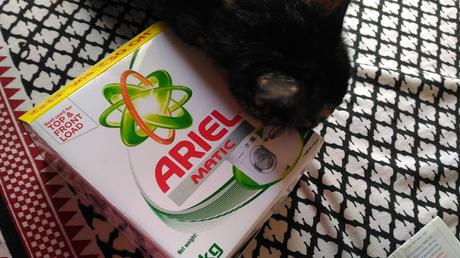 To convince my dad for something is a big challenge in itself, somewhat I managed to pass that hurdle and on the day of the laundry, my dad suddenly became concerned about how trusted the washing powder that we use is. When he went through the details of the Ariel Matic he realized how a washing powder should.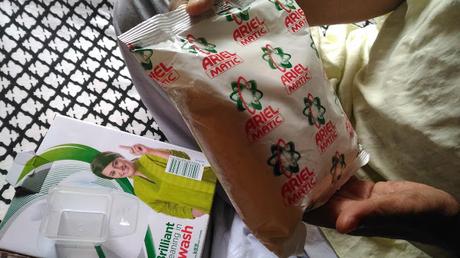 Then came the actual field work, where I had to teach my dad to operate the washing machine. Once done he proceeded in pouring the Ariel Matic into the machine and then started doing the laundry. Things went pretty smooth, better than expected with no fuss from my dad. At that moment it was really difficult to read what is going on in his mind and I was somewhat anxious.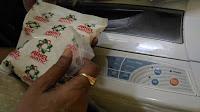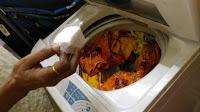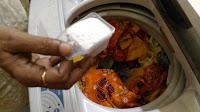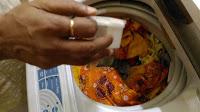 Later, while having lunch I asked my dad how did he feel on doing the laundry for the first time in life. To my surprise he declared that it is a real cakewalk and he would often get involved in the activity. It was a real happy moment for me, no I did not break any barrier, nor did I achieve anything great, but definitely I have proved a point that no work is gender specific. Stereotyping jobs is a myth and it needs to be busted now. So from now, #LaundryGoesOddEven at my home.


I am taking part in the 

#LaundryGoesOddEven

 Challenge by Ariel India at 

BlogAdda