Hi guys!
This is a poem I wrote when I was eighteen and one of my favorites. 

When I wrote this, I also wrote poems for my mother and about womanhood. So it suffices to say it was a time of self-realization and appreciation. It is amazing how God has given women the ability to bear another human being to this world physically and the ever-lasting bond that is created between mother and child. So here it goes ...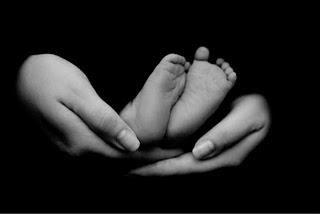 Birth
A drop of His creation and earth
Air and blood
Combine, unite and merge
Alone and in darkness
In warmth and her tenderness
Giving shape, giving form
To a being by its creator
On Heaven and on earth
A period of courage and wait
Creating an eternal affinity, a commitment
And finally through the dark portals of its origin
It is released to the eyes of the world
From darkness to light
From peace to noise
Exposed and facing humanity
Entering, starting the journey of mortality
A making, a giving
Giving life to such mirth
A miracle known as birth.
:)