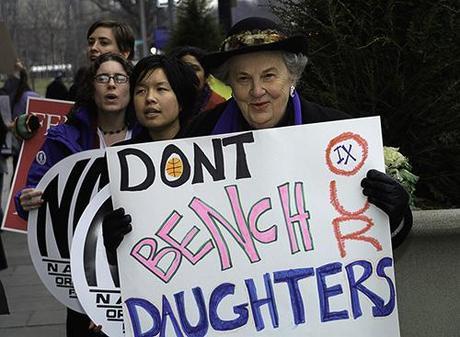 This is why the NCAA is sleazy.  And in ways, I find this even more disgusting than, say, Cam Newton, Jim Tressel, Marvin Austin, and company.  The New York Times released an investigative report about Title IX – specifically, how major universities use trickery and scheming to undermine the law (and screw over women in the process).  Passed in 1972, Title IX outlaws gender discrimination in federally funded educational programs; it has worked wonders in terms of balancing support for women's athletics.  In fact, according to the Times, "the number of women competing in college sports has soared by more than 500 percent — to 186,000 a year from fewer than 30,000 in 1972."  As a life-long tomboy, it is hard not to be both proud and grateful.  To comply with Title IX, a school must meet one of three standards: 1) demonstrate that the number of female athletes is proportional to overall female enrollment; 2) show a history of expanding athletic opportunities for women; or, at the very least, 3) document that they are meeting the athletic interests of their female student body.  So like, three strikes and you're out.  Even with this ridiculously low threshold, many schools still use roster management and manipulation to meet its requirements. 


The College Con


Even though female enrollment in colleges has soared to 57%, schools have had trouble maintaining an equal balance of female athletes.  Rather than creating new programs for women or reducing the size of some men's programs, many universities have stuffed their rosters with "underqualified" women who will never play or compete. And the Office for Civil Rights told the Times that they are totally cool with that. More disgustingly, schools are using male practice players as "women" in their statistics and fraudulently "trimming" the rosters of men's teams to add a false aura of competitive balance.  The Department of Education  ludicrously says that's fine, too.  They contend that "men should be counted on women's teams if they receive coaching and practice with women."  So schools simply tack some dudes onto women's rosters as practice players and then omit them from the data for whatever male sport they really play.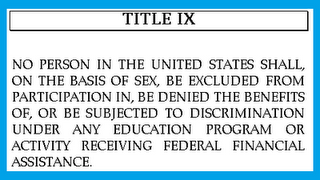 The manipulation is a complete run-around of the law. Not to mention lazy. Many Division I programs allot 85 scholarships to football – enough money to finance countless other teams.  Right now, one year at Duke costs approximately $55,690 – so, you do the math.  Instead of cutting funding for these big money programs and creating new opportunities for women, they expand them.  For example, the "average Division I football team went from 95 players 30 years ago to 111 players in 2009-10."  At the same Division I schools, women constituted only 46% of athletes, 11% less than their overall enrollment.  And that doesn't even factor in the trumped up numbers.


The College Culprits


A shocking number of schools employ roster management shadiness to comply with Title IX.  From the east coast elite to the mid-major market, universities across the country are purposely undermining the law:
Cornell University: While the women's fencing team has 34 players, only 19 of them are girls; nearly half of the team is dudes.  They did the same thing with the women's volleyball and basketball teams.  Also? Five female members of the men's crew team are falsely included as women's athletes.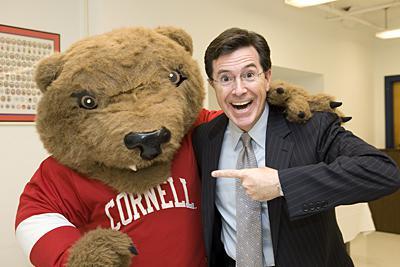 Oklahoma State University: While the Cowboys reported 35 more women athletes in 2010 than in 2004, the girls who actually played decreased by 12.  Sense, not making it.
Marshall University: The women's tennis team recently invited three losers who had no chance of playing onto the team.  These women were told by the coach that they did not have to come to practice and would not have to travel with the team. 
Texas A&M: In 2009-2010, the current NCAA Champions reported 32 female basketball players even though 14 of them were men.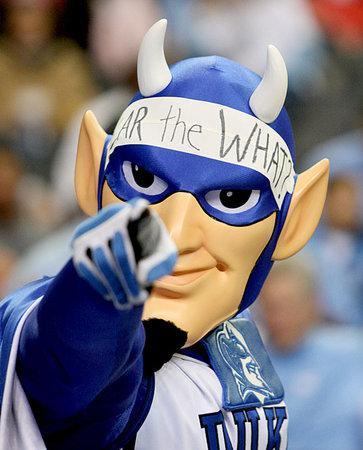 Duke University: Sadly, my Blue Devils did the same thing as Texas A&M.  What shady motherfuckers we are.  And I naively thought we were above such shenanigans. 
University of South Florida: After the school added football in 1997 and accrued a roster of more than 100 players, it was all out-of-whack in terms of Title IX.  Five years later, USF was informed that it had failed all three prongs of the test.  A gender-equity consultant told them that it would be difficult to proportionally add women, so he suggested a new swimming team.  Instead, the university tried to magically turn one runner into three. See, female runners can be counted as members of the cross-country, indoor track, AND outdoor track teams.  So USF thought it hit the jackpot.  In 2002, 21 women participated in cross-country; six years later, that number was 75, four times larger than the average size of any other NCAA team. In 2009, even though the team had 71 members, only 28 ran in a competitive race.
Florida State University: Let's stick with that state that Richard Lawson recently called "America's great pulsating phallus." The coaches at FSU, like those at Marshall, urge their women's coaches to add as many walk-ons as possible to manipulate the number of female athletes.  They unfairly bar men's squads from doing the same thing.  They also limit the number of practice players that men's coaches can use, while encouraging the women's coaches to utilize this loophole.
University of California-Irvine: These bastards basically created a fake women's indoor track team. Even though they live in the sunny Cali, they sponsored an indoor team that only raced in one meet per year; however, they do not have an indoor team for men.  Many women included on the roster complained that they did not actually run.  One woman filed a formal grievance after the swimming team was eliminated in 2009.  Even though the Office for Civil Rights agreed that the school was in violation of Title IX, Irvine simply added a few track meets to the indoor schedule and increased its roster.  And presto! The government said, "um, okay, good enough."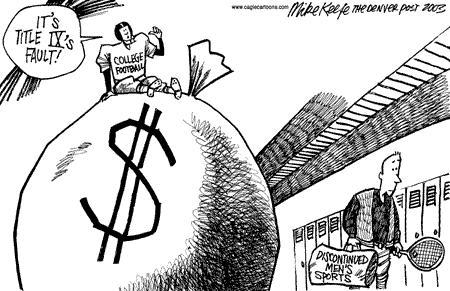 Quinnipiac University: Last year, U.S District Judge Stefan Underhill declared that the school had violated Title IX on several fronts.  In Biediger v. Quinnipiac University, the Court held that women's rosters were unlawfully manipulated by adding players and then cutting them a few weeks later, as well as requiring that cross-country runners participate in both indoor and outdoor track.  The number of female athletes was beyond skewed.  The Court also ruled that Quinnipiac could not eliminate the women's volleyball team and replace it with cheerleading.  In the decision, Judge Underhill wrote: "Quinnipiac discriminated on the basis of sex . . . by failing to provide equal athletic participation opportunities for women. Specifically, I hold that the University's competitive cheerleading team does not qualify as a varsity sport for the purposes of Title IX." In justifying the ruling, the Judge wrote that cheerleading "is still too underdeveloped and disorganized to be treated as offering genuine varsity athletic participation opportunities for students."
The decision offered strong support for Title IX. It also brought me smug satisfaction.  The cheerleading team at my high school used to have these horrible t-shirts that said "Cheerleaders: Some of the Best Athletes Are on the Sidelines." Which I religiously mocked. And it is nice to know that my obnoxiousness was legally supported. The point of the ruling, however, was not that cheerleaders are mostly prissy wannabe jocks; it was that the purpose of a team must be formal competition and that women must be given an equal opportunity to participate – a judicial homerun of sorts. 


The College Cocktease


I mean, it isn't like men aren't being screwed in this process, too – because they are.  While men's teams generate 55 percent of the total $8.7 billion in Division I revenue, women's teams only generate 15% (the other 30% was not gender-specific).  Nevertheless, roster management leads to the elimination of men's teams just for the sake of balance, when a better solution would be the creation of new women's programs.  To manufacture an aura of parity, some male programs are reduced or under-funded.  This is damaging the overall competitiveness of certain men's teams, as well as weakening the potential pool of women who would otherwise compete.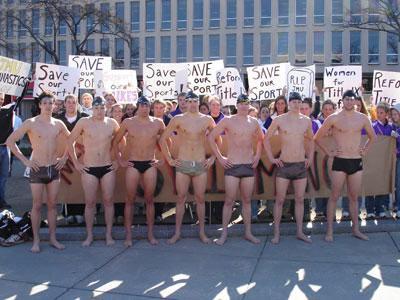 On one hand, I concede that we are, at least in part, at fault for the disparity. We are not as interested in playing collegiate sports, while at the same time, it is not as difficult for us to make a varsity team.  Our own interest in sports needs to increase. But I also get that women choose not to play because we do not have the same options. Hell, I chose not to play. When it came time for college, I picked the Duke education over athletic scholarships to lesser schools. Then again, Duke does not have a varsity softball team. If we had a program, you can be damn sure I would have tried out.  I would have been proud to wear a Blue Devil jersey or compete in the ACC Tourney. I think a lot of women would.  Instead, we have apparently been cooking our basketball numbers and pouring money into a historically bad football program. 
So, yes, maybe we are part of the problem.  But maybe schools have to do a better job of targeting us. And rather than manipulating the numbers, new programs, like cheerleading or dancing (gag), can be given more competitive structure so that one day they can be considered "real" sports. If universities want the law changed, petition Congress. Otherwise, it is reprehensible that places like Duke are knowingly and intentionally subverting the law. And considering how lucrative Division I athletics are, it seems crazy (and entirely unnecessary) that either gender should suffer from Title IX, especially when the intent of the law was simply to ensure equality in federally funded programs. 


Correcting the College Clusterfuck


The bottom line is that Title IX, as currently enforced, is one ginormous mess.  Schools need to support the programs that earn the most revenue, like men's football or basketball, and in this economy, there is not a lot of money to go around.  But the purpose of Title IX is to ensure that federal funds are utilized in a gender-neutral way.  Athletic departments are under no obligation to generate profit; they are institutional agencies employed with fostering student-athletes on campus.  In spite of the harm that roster manipulation causes both sexes, it is running rampant in the NCAA and the government has spinelessly rubber-stamped these fraudulent practices.  I mean, schools are pretending that dudes are chicks, adding ghost athletes, and triple-counting women.  It is ridiculous.  Pursuant to statute, the burden of proof for compliance with Title IX is extraordinarily fair.  And maybe that is the real issue.
Re-write the damn law. It needs to be updated. As the last few months have demonstrated, there are new ways to be shady in the NCAA, and any loophole needs to be closed immediately or schools will exploit it.  In particular, reporting requirements need to be more stringent and detailed.  We are constantly reminded how awful it is to cheat in college athletics.  Yet the NCAA seems to be cheating women – and in the process, cheating men, too.  It has to stop.  Federally financed, the NCAA provides the special opportunity to play sports in exchange for a college education.  When gender equality is nothing more than a sham – a bulky uniform, a CC Sabathia-sized uniform, used to mask corruption and discrimination – it makes it that much tougher for us women to swing for the fences.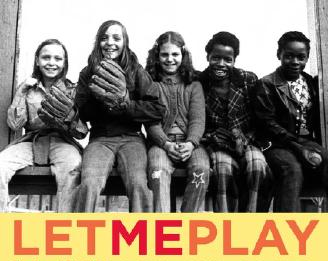 [I'm sorry that there was no post yesterday. I spent most of the day laying on my bathroom floor in the dark. No, really. I woke up with a massive migraine and remained nauseous until about 1:00 this morning.  It was the opposite of fun. But you know what is fun? FRIDAY, bitches. Kickball starts tonight. Have a great weekend and start writing Title IX letters to Congress].