Every woman dreams of finding their perfect life partner. But, it's not as easy as it sounds. Some succeeds in it and others don't. Luckily,an Australian artist named Jodi Rose managed to find her perfect match and got married right away. She is now officially the wife to Le Pont du Diable, a  600-year-old bridge in France.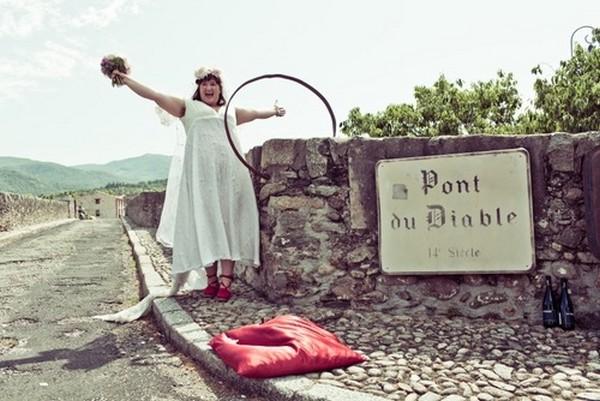 Apparently, Jodi is a huge fan of bridges. At first sight she fell in love with Le Pont du Diable. On 17th of June she got married to the bridge, holding a beautiful marriage ceremony.
"The story of our romance is a modern love fable – I have traveled the world for over ten years, making music with the sound of bridges, and as he felt my vibrations coming nearer he drew me to him" She said on her website.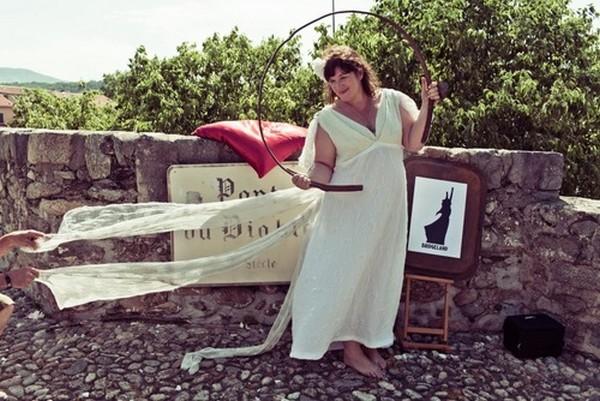 Well, I guess love appears in many forms to people, especially when they are single. Some gets married to pillows and even sex dolls. I just hope these two will have a great honeymoon.
[Via: A Strong and Silent Husband – Australian Woman Marries a Bridge in Southern France Oddity Central]
(All the images, trademarks, logo's shown on this post are the property of their respective owners)
Roshan Jerad Perera