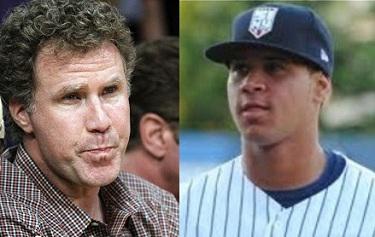 It is Friday, a particularly Good one. I am stuck at work, when I should clearly be in church, but such is the life of a legal crusader. Like that? I did. But I would also like to wear a cape. One of the paralegals in my office, a sweet, older woman from the Dominican Republic, just told me (in a dead serious tone) that in her country, no one has sex on Good Friday because "tradition says you will get physically stuck together." I just thought I'd pass along the warning. Regardless, yaaaay for Friday!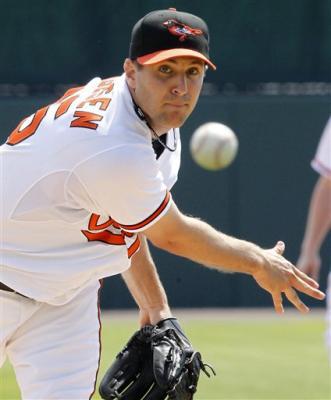 So the Yanks head to Baltimore tonight, where they will hopefully avoid being mugged, and C.C. is taking the mound against Brad Bergesen, whose name, for whatever reason, has always reminded me of a Will Ferrell SNL character.  The Os started the season super hot, but have fallen back to earth over the past two weeks, losing nine of their last 11 games. That looks to continue tonight, as C.C. has a 14-2 record and 2.86 ERA against Baltimore in his career.  Curtis Granderson has been on fire, all of the Yankees (except Jeter and Gardner) are hitting bombs, our scrap heap pitching has been stellar (a high five to Big Colon and Freddy Garcia), and we seem to be cruising along at the moment.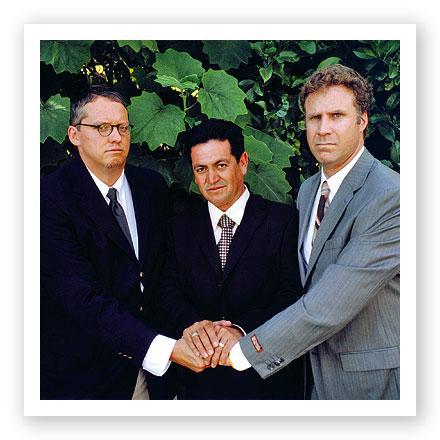 Speaking of Will Ferrell, there was recently an entertaining piece

in the

New York Observer

about his hunt for Gary Sanchez, a promising minor league catching prospect for the Yankees 

See, in the past, Will Ferrell regularly used the fictitious name "Gary Sanchez" when he stayed in hotels.

It became an ongoing joke, so he decided to name his production company "

Gary Sanchez Productions.

" There is even a profile for the fake Gary Sanchez on Ferrell's website, calling him a "Paraguayan entrepreneur and financier."

When told of the coincidence at Comedy Central's Comedy Awards, Ferrell exclaimed, "We have to go hang out with him!" And his production partner, Adam McKay responded:
It's so shocking, man . . . All I can tell you is that he's welcome at our offices anytime. If he wants his silhouette to become the official symbol for our company, we're open to it—and we in no way will be pursuing any trade lawsuits against his existence.
So not only did Gary Sanchez, an 18-year-old from the Dominican Republic, get the largest rookie signing bonus in franchise history ($3 million in 2009), he now has a personal and standing invitation from Will Ferrell. That is pretty fucking cool. Color me impressed and ready to see the kid in action. Call me, Gary, we can all get together and hang out at Will's pad. I will bring the sangria.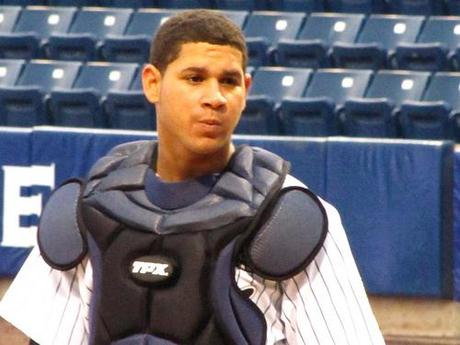 Enjoy your weekend, everyone; do not have sex today or you might get stuck; at least apologize to Jesus if you do; let's go Yankees; and check back later, as I nervously watch the Knicks take on the Celtics tonight for Game 3 in MSG!