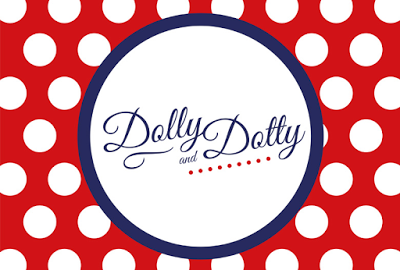 If you like tartan, florals and polka dots in all the colours of the rainbow, you are going to like D olly and Dotty. A new repro vintage brand i was lucky enough to meet at London Edge.

They had us cooing at their stand with the prints and colours, it was a magpies paradise. We got chatting to the lovely Katie as we enthused over the brand and its size range (6-24) which i hope they extend, i know they have a few 26s, and was luckily offered a piece to review.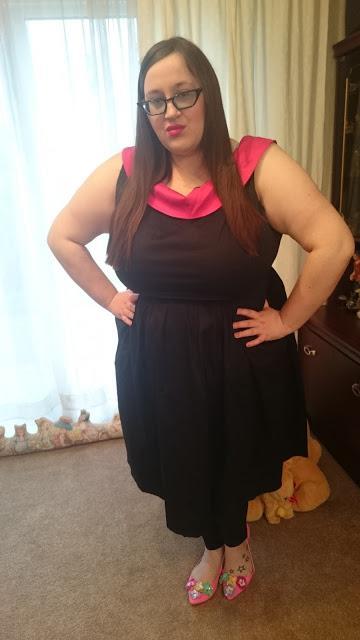 Narrowing down a short list was hard, but i ended up going for the C indy Swing Vintage Dress in Black/Pink. I loved the shocking bright pink collar against the black background of the dress and the collar made for an unusual shape.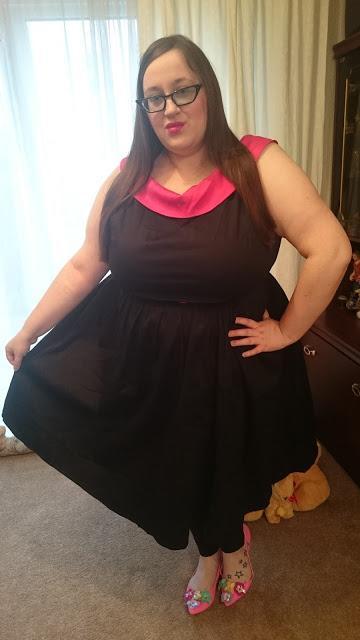 The price point of the Dolly and Dotty dresses are fantastic, with most costing around £30 and the quality doesn't suffer. The material is good quality and isn't lightweight. My Cindy dress has some real heft to it, which is what i want in my dresses.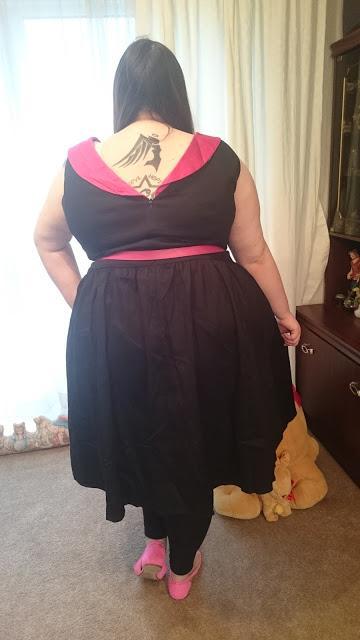 Size wise, i know most repro vintage can come up small, so i got this in a 24, thinking it would be needed. I am really pleased to say, i think this is a repro vintage brand that runs true to size. Other people who have worn them have said the same and ideally i needed a 22 in this dress.
Now onto the exciting news.....Dolly and Dotty have agreed to let one of my fabulous readers try the dresses for themselves and will be giving the lucky winner a dress of their choosing.
a Rafflecopter giveaway
This giveaway is open to UK only and will close on the 22nd March.
Here are some of my favourite dresses, let me know yours!