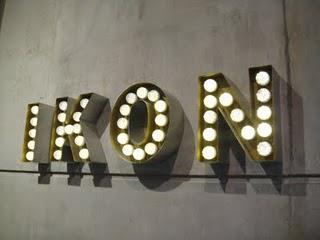 I'm really starting to like the Ikon Gallery in Birmingham a lot. It's nearby, it holds excellent exhibits/events, it has a wonderful gift shop, and best of all it's all free (well the events, not the stuff in the gift shop).
Yesterday's programme consisted of a book talk with Rahul Bhattacharya. Considering he comes from my home town of New Delhi, I was so not going to miss this. Sitting amidst the art by John Salt, Rahul spoke about his inspiration for the book, The Sly Company of People Who Care. This was also my first book talk, so I did not know what to expect. The host asked a few questions followed by Rahul reading from the book. This is where his passion for his book came through. For about ten minutes Rahul completely immersed himself into the characters changing his accent and mannerism almost unaware of the sitting audience.
The book follows the adventures of a 26-year-old Indian cricket writer who leaves everything behind and heads over to Guyana in the Caribbean. Although it's a fictional story, there are autobiographical hints with Rahul actually being an Indian and a cricketing journalist having written a book The Pundits of Pakistan previously and having spent a considerable amount of time in the Caribbean.
Once again the Ikon put on a lovely event where you could, and should, buy drinks (it's the little something you can do to support) and the book for signings later. There was ample time at the end to mingle with the author and ask him questions. It was a pleasant evening and I am happy to have already reserved a spot for the next event.