The zingers were flying in this week's episode of True Blood. So many in fact, it was a debate here at E&SL on which character had the best line. Right now, we are giving this honor to Nora with her torture inspired yet feisty :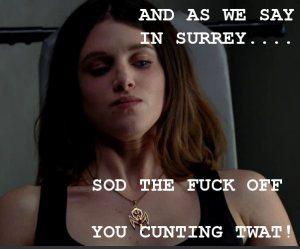 A line that I think most of us might paraphrase in the near future, if you have not already done so since Sunday.
Of course our favorites Eric and Sookie had quite a few memorable lines this week as well.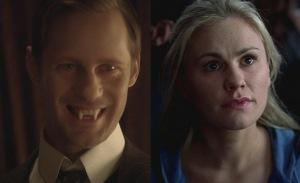 So take a look at this weeks poll, vote carefully, and vote often!