If one refers Black Friday as a shopping day then it won't be wrong. ALL OVER THE SHOPS!! Black Friday Sale 2017 is here! Now is the time for all shoppers to rejoice in excitement and grab the best deals!
Black Friday, The Shopping Extravaganza is TODAY! 
On this day most of the shop's prices will plummet for 24 hours in an effort to provide customers some amazing discounts and deals.
The savvy shoppers know beforehand to check out the Black Friday doorbusters first, whether they are shopping online or at a local store. In this sale, you will find out the lowest prices of the season on some of the most desired tech, beauty, fashion and many more products. So don't miss the chance to add those impressive doorbusters to your cart during the Black Friday 2017 sale.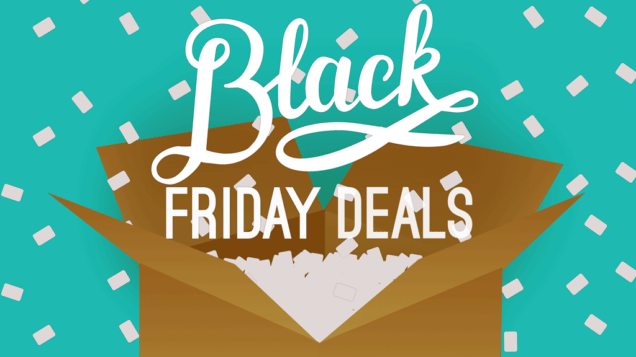 You must have planned ahead of your shopping list and have a list of tech deals to target, or planned to browse the store deals by department online, you are sure to find great offers on your favorite brands. If your calendar is too full with holiday plans during the Thanksgiving and Black Friday sales, don't worry too much because Cyber Monday 2017 is just around the corner, with more deals to shop.
Alright, the other sales you will see when their times come, but now you should keep yourself alert and plan to make the most of this Blak Friday Sale!
How Can You Get The Best Black Friday Discounts?
Traditionally, Black Friday is the day after Thanksgiving Day, which falls on the fourth Thursday in November (that was yesterday). As today is Black Friday, you should make the most of its discounts and offers. Read on to know more about Black Friday discounts and how can you can it.
Shop Early in the Day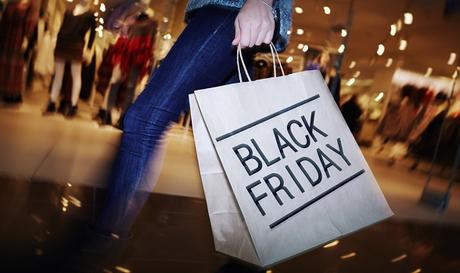 Sadly, to get discounts you have to queue up early in the day as it is the best way to get your choice of discounts. Even you can get discounts through online too, yes shopping online is the best way to get discounts by just sitting at your place. These offers on Black Friday is sure one shouldn't miss, to make the best of their money. Even online too you have to shop early as the stock might end up soon because of the rush and even sometimes the websites too crash or gets hanged because of the huge visitors scrolling through the website.
You can get on to shopping by the morning otherwise the most exciting products have already flown off the shelves.
Don't Just Focus on Friday
While many will look to Black Friday for all the best deals, this isn't always the case. There are many offers and deals offered by various websites as well as local store not just on Friday but before and after the Black Friday. So, make sure you make the most of all these events and shop unlimited products for yourself.
If you are late and didn't make the most of Black Friday Sale then also do not worry and keep your eyes peeled all week (and on Cyber Monday) for best deals more budget-friendly buys.
Do your own Research
If you have been waiting for the sales to purchase an expensive item, then you should rejoice and feel satisfied as this sale is here. But, before you start collecting discounts you should do research and check other places that what offers they are offering.
Have a look around online to see the average price of the goods before you find out for something big. Grab the best discounts and analyze what others are offering the price for the same product.
Watch out for Doorbusters
Most of the stores and e-commerce websites will use doorbusters to get shoppers through their doors to shopping events. This will be quite a likable technique and results in more shoppers visiting their website and shopping online.
The discounted items will stand out and you will notice some heavy price fall on your favorite products but they manage to be few and far between. It becomes quite tricky to purchase your favorite item on these sales and you need to fight off some stiff competition to buy your favorite item.
When in-store or shopping online, try not to get suckered in by any other deals that aren't actually saving you much money.
Prepare for Tonight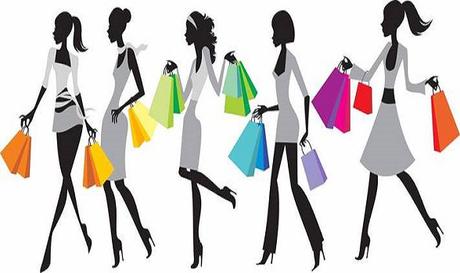 Tonight is the grand day of some exclusive sale that you can avail when you will be alert and on your toes. Yes, you shouldn't wait for much time to get the exclusive deals but as soon as you see them, add them to your shopping cart because waiting can cause you big loss.
To beat the queues here is one trick and that is making sure you create accounts on your favorite retailers' websites in advance, this will help you in saving your time and shopping within some seconds. If you still want to be at extra speed then you should try putting items that are set to be reduced in price in your basket before the sale period begin. This makes your shopping easy and you can get them without facing issues like loss of stock or website crash.
Pile up your vouchers beforehand

You may be stung with delivery fees or some additional tax when ordering a cheap item online. So, to get alert, aware of the cost and getting overburdened at the time of checkout, try to pile up all the vouchers and discount codes, including free delivery or 10 percent of sale items, these all can bring the cost of your shopping basket down further.
Be a part of this extravaganza sale and grab the best deals now.
Fill your virtual cart, checkout, and schedule shipping or store pickup without having to navigate the crowds or figure out how to get all your Black Friday purchases into your vehicle. This cool marathon sale is surely making everyone run in excitement and nobody wants to leave their effort waste. So, hurry on and gear up on this sale!