There is now massive compelling evidence that Democrats committed vote fraud in the 2012 presidential election, especially in the four battleground states of Colorado, Florida, Ohio, and Virginia. See FOTM's posts chronicling the extensive pervasive fraud by going to our "2012 Election" page below our FOTM masthead, and click on those post links colored neon green.
But the Republican Party won't do anything about the fraud, because it is legally constrained by an agreement the Republican National Committee (RNC) made with the Democratic National Committee (DNC) in 1982, to settle a lawsuit. The agreement or Consent Decree, which is national in scope, limits the RNC's ability to engage or assist in voter fraud prevention unless the RNC obtains the court's approval in advance. Nor can the RNC engage in "ballot security activities" — defined as "ballot integrity, ballot security or other efforts to prevent or remedy vote fraud." Read more about the agreement HERE.
Simply put, the GOP is neutered.
But we ordinary Americans can do something about vote fraud, in our separate states. FOTM's Hardnox has been urging us to contact our state's attorney general. Here's how.
Find the name of your state's attorney general in the list below. Then write him or her a snail-mail letter. Emails are handled by a flunkie and usually ignored.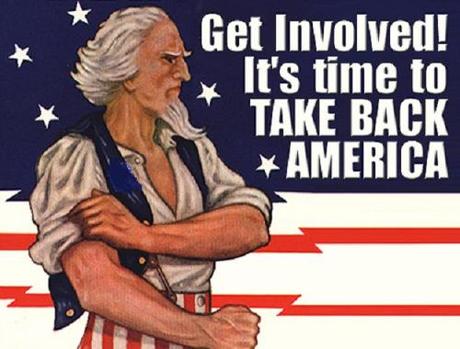 From Wikipedia: Each of the 50 U.S. states and territories has an attorney general, who is the chief legal advisor to the state government and the state's chief law enforcement officer. In some states, the attorney general serves as the head of a state department of justice, with responsibilities similar to those of the United States Department of Justice.
Here are the names and websites of the attorneys general of U.S. states and territories. Find your attorney general, then click the website. I've provided the mailing addresses and phone numbers of the attorneys general of the four battleground states. For the other attorneys general, go here:
Here are the names of the attorney generals of U.S. territories:
Let's do this, patriots!!!!
~Eowyn