The Reason I Dressed
I am actually wearing heels out for a typical Saturday stroll.  Saturday, in Italy, is an institution.  It is the chance for you to be seen by all of the towns people wearing your best digs, stroll arm in arm with your husband and make impromptu plans for the evening.
Why is Saturday an institution?  I've written a bit about it here.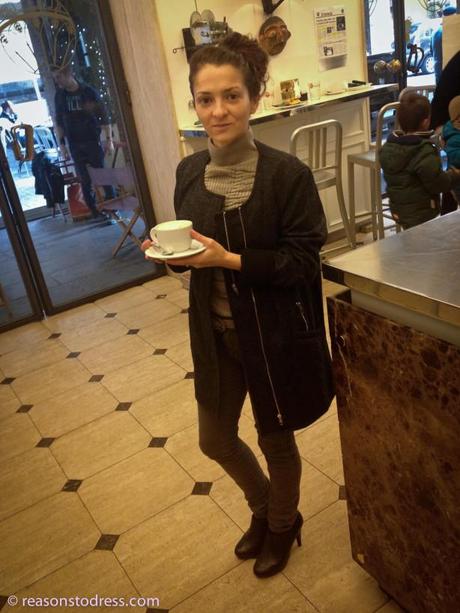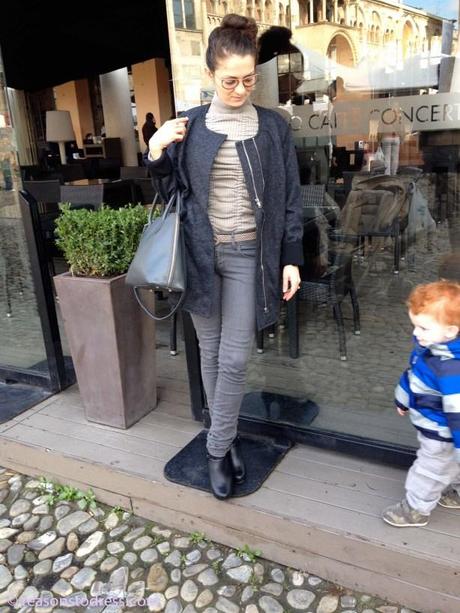 What I Wore
My coat is by the brand Black Secret found at  Asos.com on sale for 74 Euro.  It was described as a Coatigan, meaning a cardigan that functions as a coat.  I've written about coatigans before here, here and here, and to be perfectly honest I wouldn't describe this as a coatigan at all!
But it is nice! It is "egg" shaped which is pretty flattering especially when paired with heels, there are two zippers down the front, nice big pockets in a padded fabric and the wool is finely woven so it isn't scratchy when you touch it.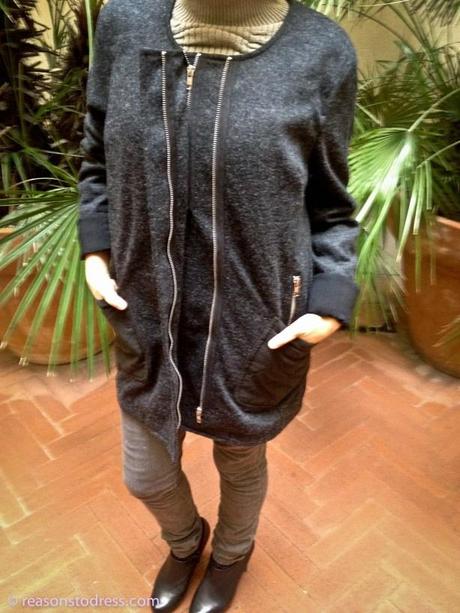 My top is by Stefanel, a fantastic Italian brand.  I buy almost all of my Stefanel clothing here on sale and i usually love it for at least 4 years!
My shoes are by the brand MTNY, my jeans are H&M and my belt is made by the leather brand I work for.