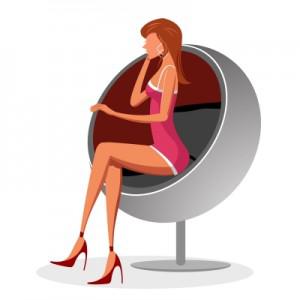 Credit
So you have arranged to meet a new guy for the first time and now you are standing in front of your wardrobe wondering what on earth you should choose to wear for this all important occasion.
If you have been in this situation before and you feel like you didn't make the right decision, make sure you get it right next time by following these useful tips.
Dress appropriately for wherever you are going
First dates can mean anything from a drink at a bar to a trip to the cinema, or perhaps a meal at a smart restaurant right through to the opera. It all depends on who you are meeting and what your tastes are. So make sure you know where you're headed in advance, so you can dress appropriately for the date.
It doesn't hurt to do a little research in advance, phone the restaurant, or look at their website if you haven't been there before and ask about a dress code, or just general advice.
Don't under-dress
This might sound obvious but make sure it applies to whatever you are wearing. Don't go for absurdly short dresses or skirts and try and avoid strapless outfits or those with very thin straps. You don't have to cover everything up but being a little reserved will keep him guessing and you will probably feel more comfortable too.
Leave most of the jewelry at home
Some women like to ladle on the jewelry but this is one of the worst things you can do. Stick with a nice watch, perhaps a necklace and a simple elegant pair of earrings. This helps you to look good without coming across as if you're dripping with the stuff.
Just like in real life, you don't want to seem like you are trying too hard. Just go with subtle for now.
Go for something classic
Many women try their hardest to look trendy or fashionable on a first date. But remember that most men probably won't have a clue what's in fashion or not (sorry guys, but it's usually true).
Additionally, you may well not look your best in the latest fashions, so opt for a classic style and design of clothes instead, something you know you can pull off easily and stylishly.
You can't beat the classics and you'll feel more confident in them as well. You need all the confidence you can get on a first date so bear that in mind!
Summary
On first dates, men are more inclined to put in too little effort, whilst women tend to try too hard. Irony aside, you can get it just right or you can get it very wrong when it comes to dressing for your first date.
Getting it right just takes a little thought and pre-planning, so make sure you test your chosen outfit beforehand instead of leaving it until five minutes before you're due to leave and remember to walk out the door full of confidence; enjoy your night!
If you're still stuck, you could always use this as an excuse to buy something totally new, like some stylish Holster shoes, or a new dress for instance! Thanks for reading my post!