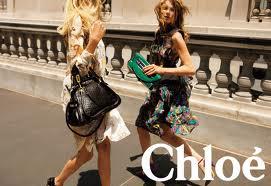 Are you tired of buying random trendy bags, only to find another one you like the next week?  I am.  All I want is a few rules to follow so that I can find a perfect leather bag  that I won't get sick of after a few weeks and that continues to look fashionable for years to come.  So I am sharing the rules I came up with after years of shopping for the quintessential leather bag.
PRICE
Determine your price point right away.  You can still find quality leather bags at all price points above $120.  Each person's price point will be unique based on a number of circumstances…If you don't have tons of bags and plan to use the same bad for work and play, go as high as you are comfortable.  You will use this bag exclusively, so it will be worth spending more.
A good rule of thumb to save up to spend on a leather bag as an investment piece is $1-2 per day you plan to use it.  For example, I plan to buy a bag this year and use it for the next two years.  365 x 2 x $1 per day = $730.  I now it seems like a lot to spend on a bag, but some people buy a $5 latte every morning and your purse is something you use everyday-all day and if you care about fashion (which I understand not everyone does) then $10 per day is certainly not bad.  Right now, I am coveting all things Try Burch, so I plan to find one of hers and wait until a friends and family sale…which brings me to my next point, just because I am recommending buying an expensive leather bag, does not mean you should buy it at full price.
Several time a year, Tory Burch, Dooney & Bourke, Kate Spade, Nordstrom, etc. hold sale events which allow you to get that fabulous new bag you have been wanting–at a discount.  This allows you to get more bag for your money.   Also never overlook the designer bag offerings at Nordstrom Rack, TJ Maxx, Marshalls, Filene's Basement or consignment stores.  This discount retailers all have last year's bag for less than half the price.  Because you should be looking for a classic timeless bag, it shouldn't even look like last year's model to you because it is a classic!
Additionally, never write off a consignment store for accessories.  You may feel icky about wearing used clothes, but many purses for sale at my local consignment shop and many others I have been to, still have the tags attached.  Brand new for a quarter of the price? I can't think of any argument against buying a quality designer leather bag at that price point!
SIZE
Buy a bag at the appropriate size depending upon what you plan to use it for.  I believe the best size is a tote sized bag because you can use it for traveling, work and everyday.  Try to avoid buying a bag that you love but you know is not the size you normally love or it does not fit with the function you need it to serve.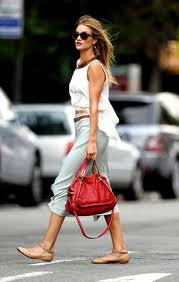 COLOR
Depending upon the colors in your wardrobe, you should aim to buy a bag that complements most of your outfits.  Buying a bag in a darker color is best because bags gets used and thus gets dirty and they are expensive to clean.  If you are famous for spilling or getting things dirty, buy a patent leather bag, you can easily wipe it clean!
FUNCTIONALITY/VERSATILITY
Some of the slouchy, unstructured bags are great for traipsing around the mall or the beach.  But if you are looking for a more substantive tote for work or you have a lot of things on your plate and enjoy organization…different functionality and a more structured bag with key elements is for you.  Bags with interior storage, a place to attach your keys, or cross body options are all advantages.  Many women are very picky about their bags, some prefer many pockets or who knows what else!  Be sure you hold out for a bag that has the key items you need.  But don't be unreasonable.
CLASSIC FACTOR
Depending upon your price point, what you plan to use your bag for and how many other fabulous bags you own, try to buy the most classic bag you feel comfortable with.  What does that mean?  Well, theoretically, a leather bag is an investment.  It is something you should be comfortable using for years to come.  If you like trendy bags, you might have trouble committing to a more expensive classic bag for, say, $800.  But if you think about it, buying a trendy bag for $200 a year for four consecutive years ends up costing you the same as a classic, more expensive bag that you use for 4 years.  It's up to you, but at least you can rationalize the seemingly super expensive initial investment for a classic and amazing piece.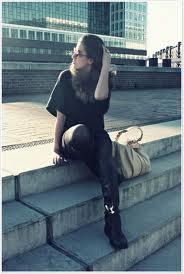 Also, as I grow older, I am getting tired of constantly roaming the mall looking for the nest best thing.  Honestly, with everything everyone has going on, it may make more sense to make the commitment to that classic bag and be done with it for a while…