Now that all the unpacking, laundry, and general tidying is done post vacation, I'm back to finishing this little quilt. Still un-named, I'm having difficulty deciding between these two layouts.

Option 1: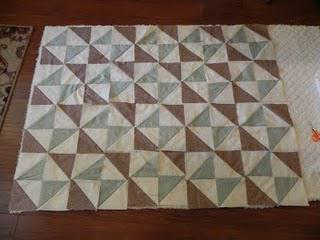 Option 2: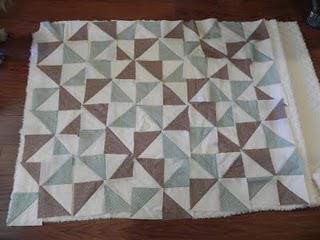 I know there isin't really a great big difference between the two, but Option 2 seems a bit more haphazard than Option 1...As of now the organized side of my brain is beginning to win out. While Option 2 is the original pattern I was going for, after messing with it for a bit, I'm really leaning towards Option 1. (Not to mention Option 1 is WAY easier to put together ;)

I seriously think I have a problem. Every time I am in the middle of a project, I say "I am not going to buy new fabric until all my WIP's are done." Does that ever really happen? I'm guessing that for all those out there who share my affliction, the answer is NO. Lo and behold, I find my self at a labor day sale looking at fabric that is 40% off. This is the result of that little outing...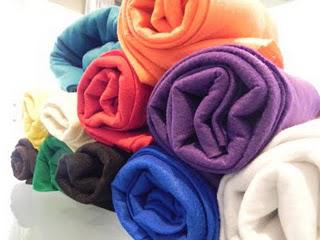 Piles and piles of felt.

I've been oogling felt projects all over blog land, and have decided do dive in head first, or at least fabric first. I am making myself promise that I will not touch this until all previous started projects are finished, as well as things that are on order. Hopefully this motivation will result in a very productive Labor Day weekend :)

Happy Sewing!

Janice