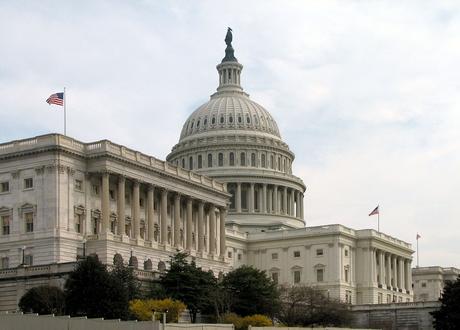 The bill unanimously passed in the Senate.
There has perhaps never been more visibility about the experiences of sexual assault survivors than in the past few years. From the work of organizations like End Rape on Campus and Know Your IX, to the release of the documentary the Hunting Ground, to hashtag campaigns and beyond, this increasing awareness feels like a promising sign that this violent epidemic may be comprehensively addressed once and for all — and recently passed legislation only bolsters this hope.
On May 23rd, the Senate unanimously passed the Sexual Assault Survivors' Rights Act, which attempts to put more power into the hands of survivors following their assaults and reduce the continued injustices they frequently face following the ultimate injustice of assault. One of the major ways in which it does this is by targeting the ineffective and unjust way in which rape kits are handled in many states.
Take the case of Amanda Nguyen, founder of the civil rights nonprofit Rise and and advocate for this bill, for example. After Nguyen was assaulted, she not only had to pay for her own rape kit (as many survivors do), but was forced to continue to travel to the state in which she was assaulted (but did not still live) just to make sure that her rape kit — that existing evidence of the incident — was not destroyed based on a rule that allows some states to destroy such kits after six months.
Nguyen's experience with her rape kit is hardly isolated. Though they often play a vital role in solving rape cases, these kits notoriously often remain untested after they are completed. In fact, the federal government has estimated that hundreds of thousands of rape kits remain unprocessed.
But until the Sexual Assault Survivor's Act, little to no infrastructure or legislation existed to address this problem. This legislation, however, allows survivors to access the status of their tests, including the location of the physical evidence and their results, and eliminates the arbitrary six-month rule. It will allow these tests to serve as viable evidence as long as a case is still open.
The Act doesn't just address systematic failures, but also survivors' needs. The bill promises that representatives from national rape prevention organizations with "demonstrated expertise in sexual assault prevention, sexual assault advocacy, or representation of sexual assault victims, particularly representatives of under-served or ethnic minority communities" will monitor the legislation's implication. Including trained professionals, like representatives from RAINN, who understand the tribulations of processing rape cases and who have witnessed the harm the justice system has caused survivors only increases the odds that their needs will be fully accounted and advocated for.
The Department of Justice must still do plenty of work to reduce and ultimately prevent the average 293,000 rapes that still occur every year, but this bill offers significant hope for those who have felt disempowered in their attempts to pursue justice. Streamlining this process assures survivors that their case will be taken just as seriously as any other crime and, hopefully, will make it easier for them to achieve justice.